The Toolbars

HuddleIQ has four toolbars to help you get work done.
Left-side toolbar – It's the toolbar that brings your ideas to life. Select objects, including shapes, sticky notes, arrows, and containers. Access our rich array of resources, including emojis, icons, images, videos, and all our templates. Or use the library to upload and use images, videos, and over 60 document types to view or present.
Right-side toolbar – Options to control the layout, flow, and configuration of the board.
Bottom-right toolbar – Collaboration and presentation tools plus board map navigation
Top toolbar – Board management, notifications, task list, help, and your profile.

Select and Pan:  Choose from three modes of select or pan, pan only, and area select.
Pen and Highlighter:  Choose from either freehand inking or highlighting important points.
Eraser:  Remove content from the board by using the stroke or area selection eraser.
Text:  Add typed text to the board quickly in a borderless manner. Add as a title or general commentary.
Sticky Notes: Add the workhorse object easily to the board, with the help of a quick color selection menu.
Comments:  Initiate a discussion anywhere within the board using the comments tool.
Cards: Cards are a project management tool that allows us to organize content for tasks, assignments, or a repository of information and enhance collaboration while keeping track of timelines.
Objects:  Chose from shapes, lines, arrows, and containers, all in one easy-to-access location.
Resources:  Find Emojis, Icon, Images, Illustrations, Vector Graphics, Videos, and Templates to use on your board.
Library:  Upload media and document files to store and to use on your board.


Video Conferencing:  Video and screen conferencing.
Presentation Mode:  Present your board, slides, or documents to everyone on the board. 
Slides: Create a slide presentation.
Comments List:  Open the comment list and see a complete history of comments made on the board and go to them.
Chat:  Open chat to start a conversation and get ideas and a discussion flowing.
Task Timer:  Keep track of time and have everyone focussed on the work at hand.
Polls:  Get feedback and get your team involved by creating a poll.
Board Map:  See the whole board and navigate it quickly.

Tip: If you can not see the top toolbar, click the below icon to expand it.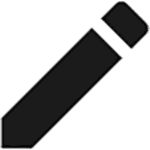 Allows the operator to rename the board.
Note: The user must have the Rename Boards permissions for the project.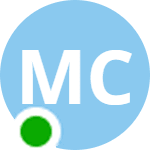 Displays all the attendees on the board.
If the attendee is online, then they will have a green circle.
If they have been offline for a short period, they will have a grey icon.
If they have been offline for more than a few minutes, they will no longer appear on the list.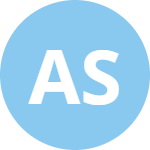 Your profile icon, where clicking it allows you to: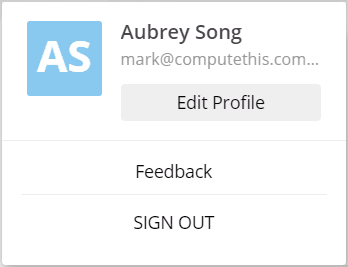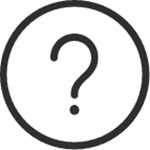 Allows you to:
Search for help
Browse our help files by category
Submit a support request if on a paid plan
View keyboard and mouse shortcuts