Billing

Accessible from the Dashboard -> Administration -> Billing
The billing section manages your payment details and displays your payment history.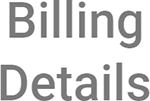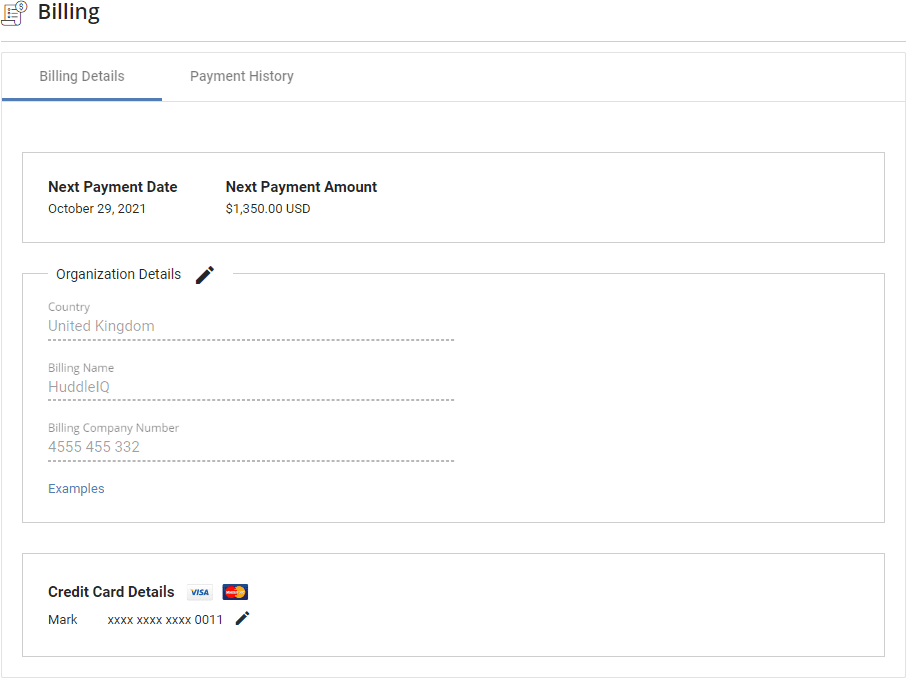 You may edit your organization details, including country, billing name, billing company number, and edit credit card details.
Note: Click "Examples" to see company or organization numbers suitable for your country.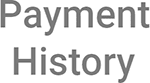 Payment history displays all payments made by the organization.
Note: Click your receipt number to download a PDF of the receipt.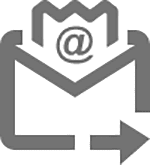 Optionally, email the receipt to any entered email address.