An Online Whiteboard For Free​
Do you need a better way to collaborate online? Meet our online whiteboard, HuddleIQ.
At HuddleIQ our online whiteboard is free. The free plan enables you to create up to 3 member accounts and up to 3 whiteboards.


We know some users want more, so we also have standard and premium plans which are priced per member.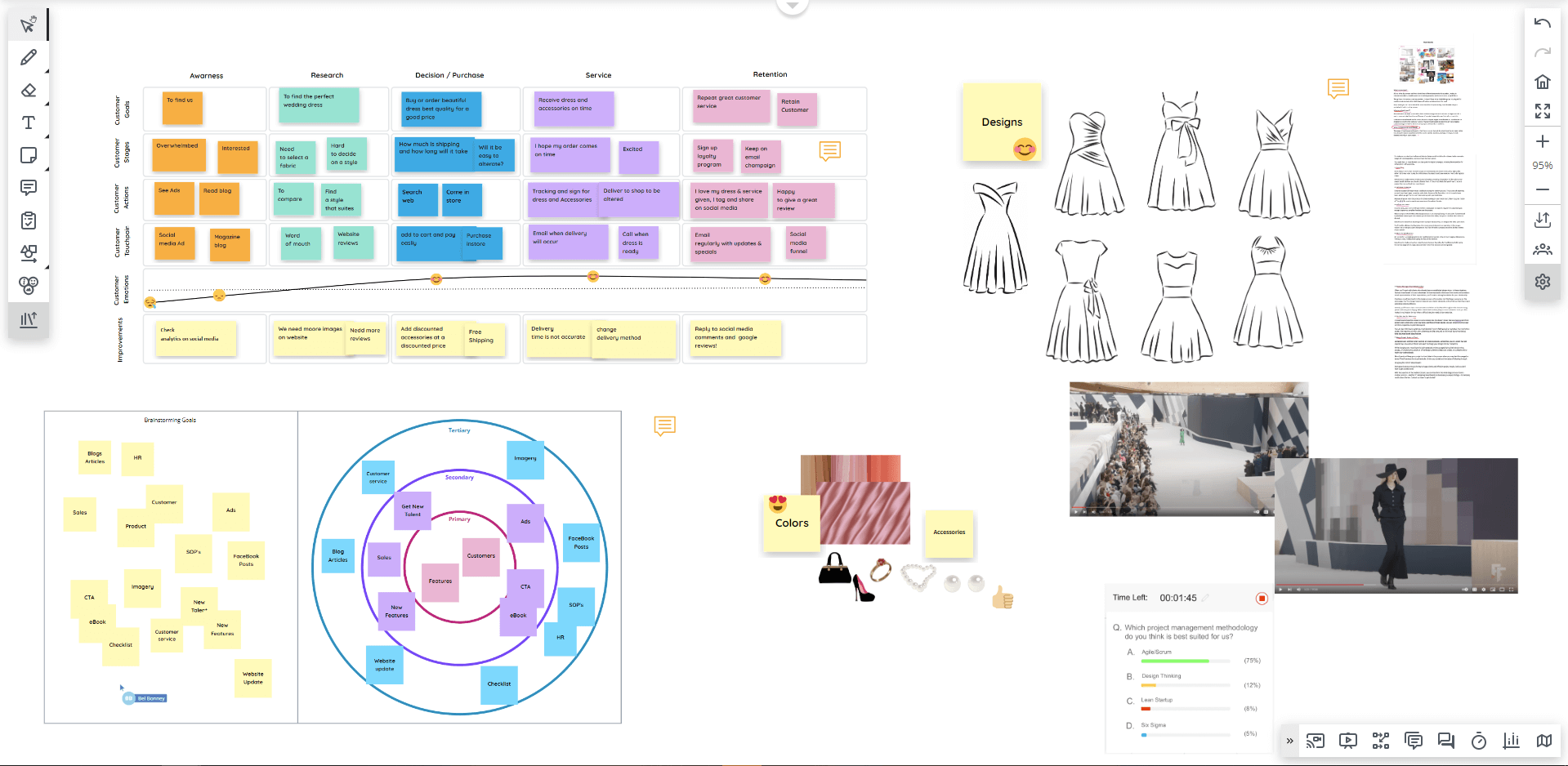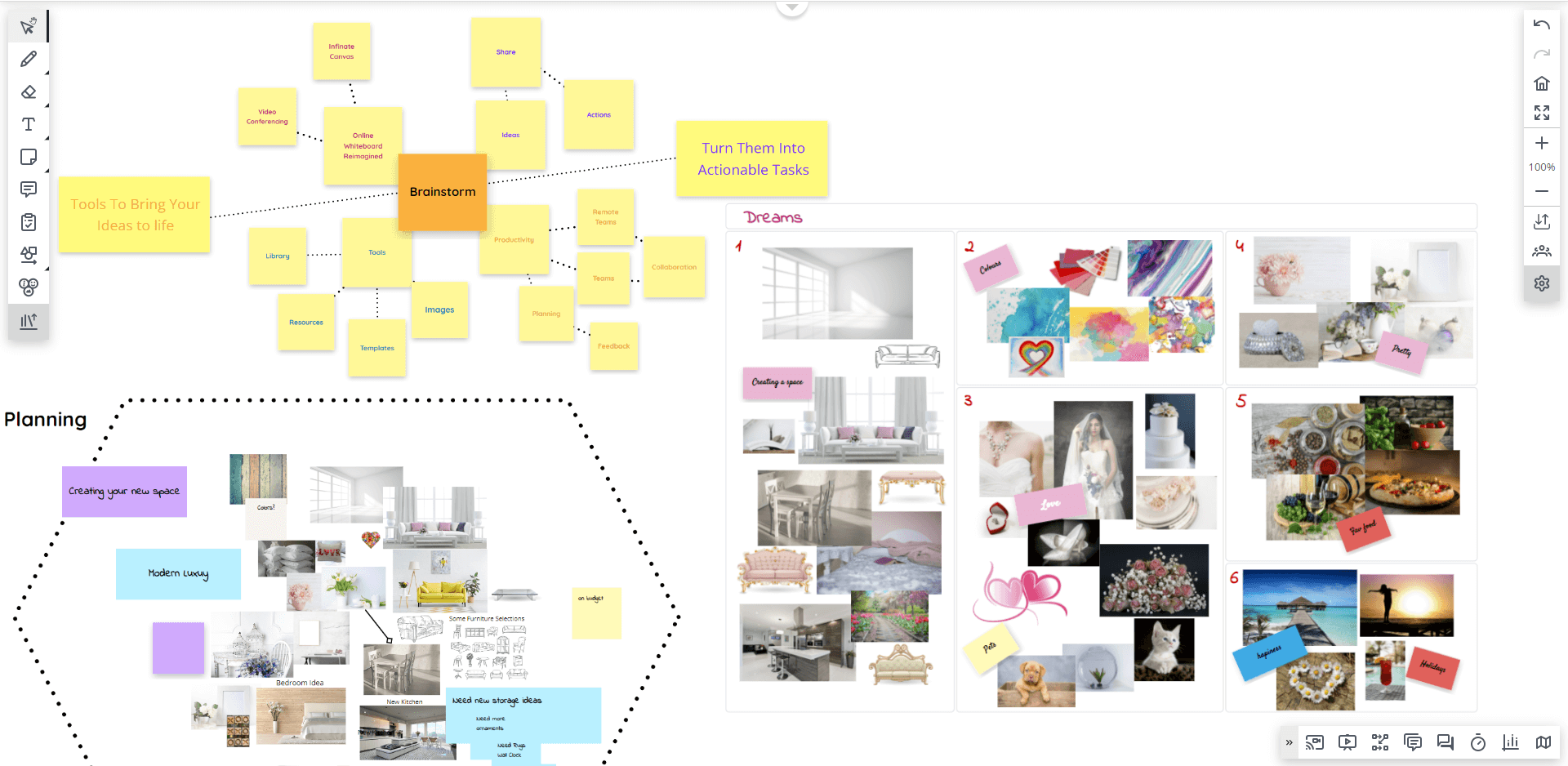 Brainstorm Ideas with HuddleIQ's Templates
Brainstorm online with features that make even the most complex ideas simple to map out.


Mind mapping can help you see the relationships between your ideas by creating a visual representation. This will help you understand your ideas better and how to organize them more effectively.


Mood boards are a great way to communicate your vision. By collecting images, colors, textures, and patterns, you can create a board that evokes a certain feeling or conveys a particular message.


Use HuddleIQ's templates to get your brainstorming kickstarted.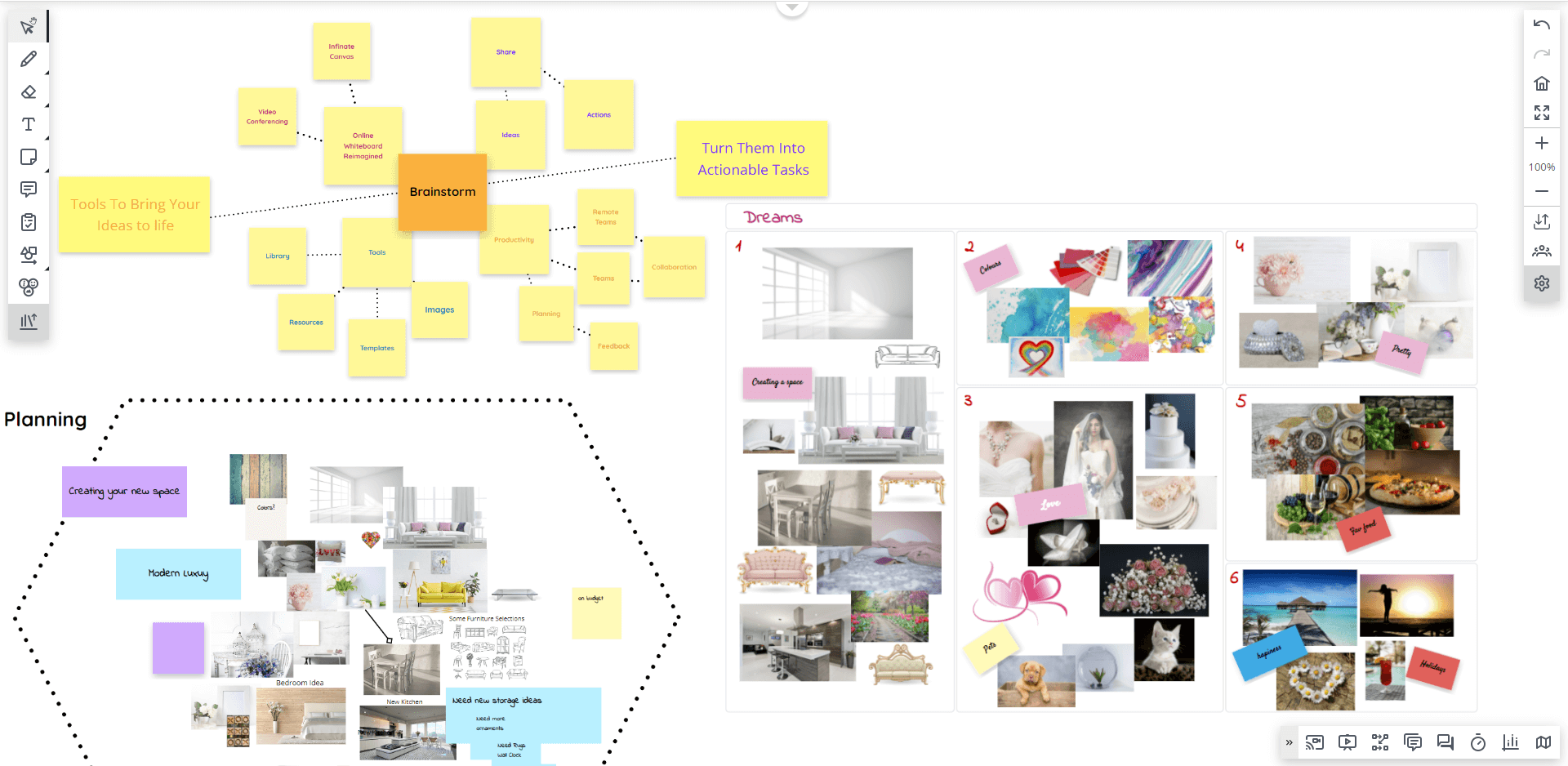 Whiteboard For Online Diagramming and Drawing
HuddleIQ is the perfect tool for creating detailed drawings, charts, and diagrams. You can quickly and easily create stunning visual effects that will impress your audience.


Intelligent diagramming is a powerful tool that can help teams to better understand complex issues, make more informed decisions, and plan for the future.


By visualizing information and relationships, teams can more easily identify patterns and trends, spot potential problems and opportunities, and develop creative solutions.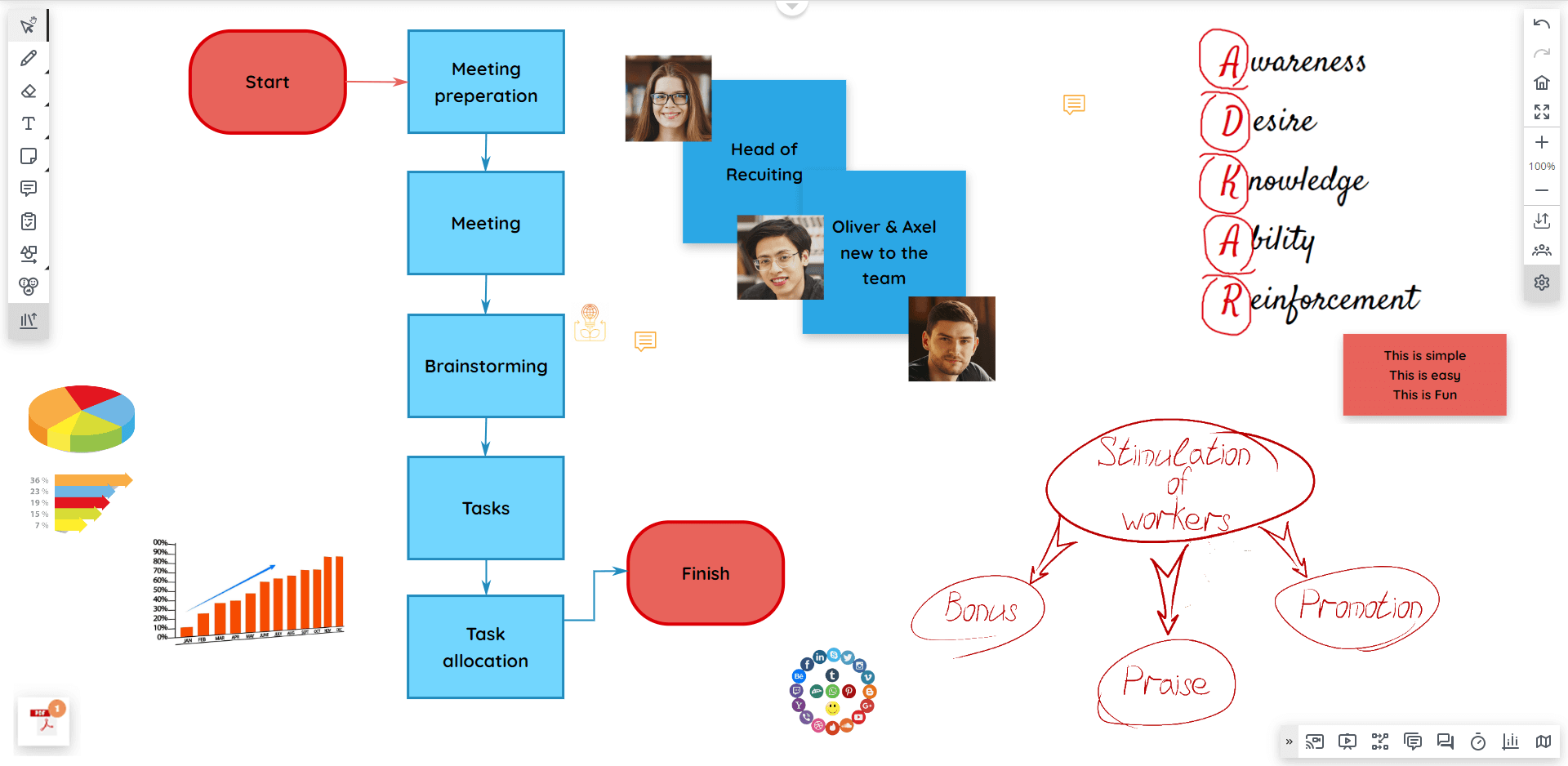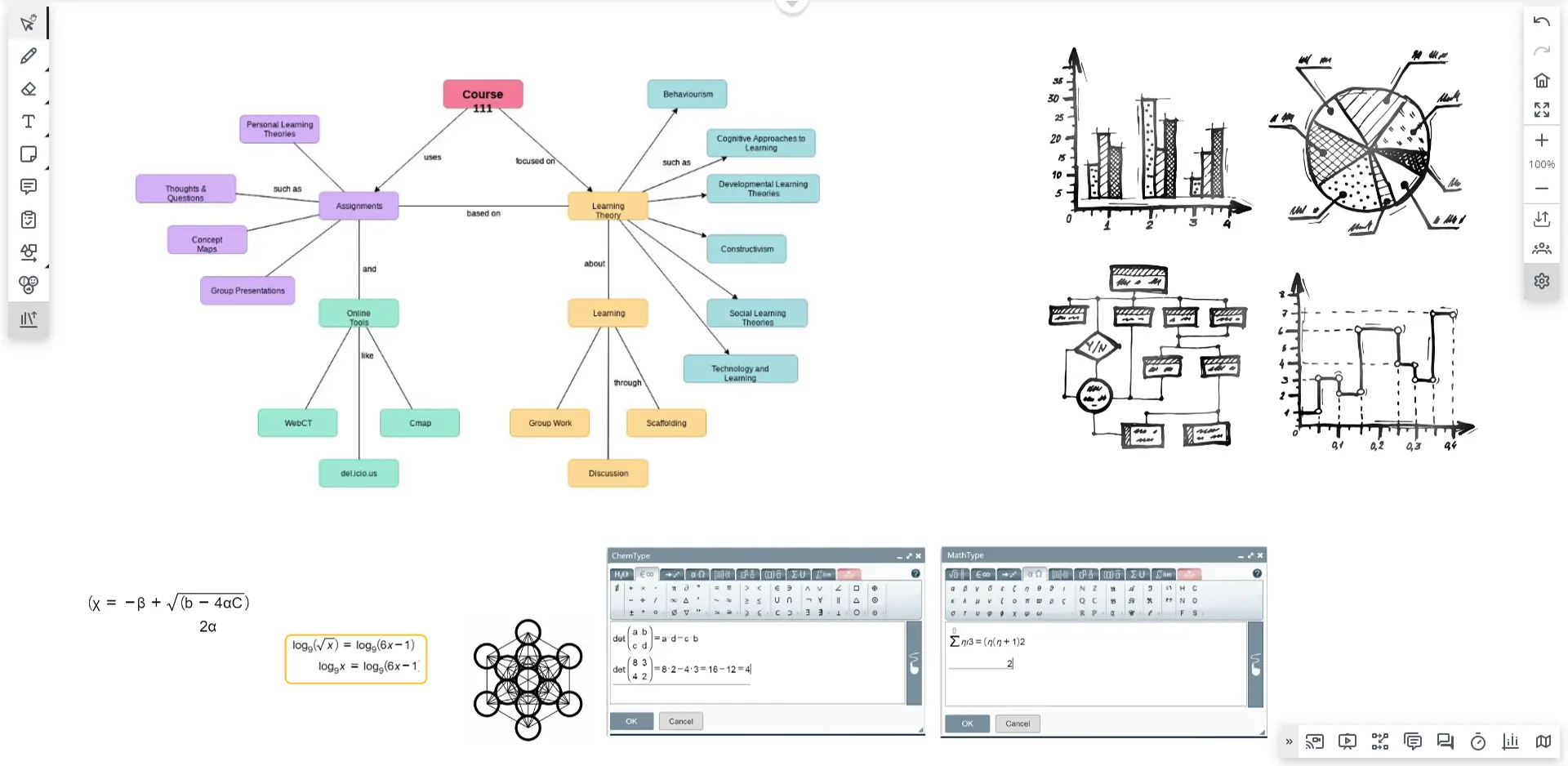 Online Whiteboard for Education and Demonstrations
HuddleIQ's online whiteboard is perfect for real-time collaboration with your team. You can use it for demonstrations, education, and coaching.


Our tools help you turn your ideas into visuals in real-time. Get your audience involved with features like polls, votes, and chat. Take advantage of our vast document support and access to millions of resources, all while video conferencing seamlessly.


HuddleIQ is the perfect online whiteboard solution for teaching. On top of its powerful demonstration features, it provides customizable templates for education, classroom management, and equation writing.


HuddleIQ makes it easy to deliver engaging and effective lessons.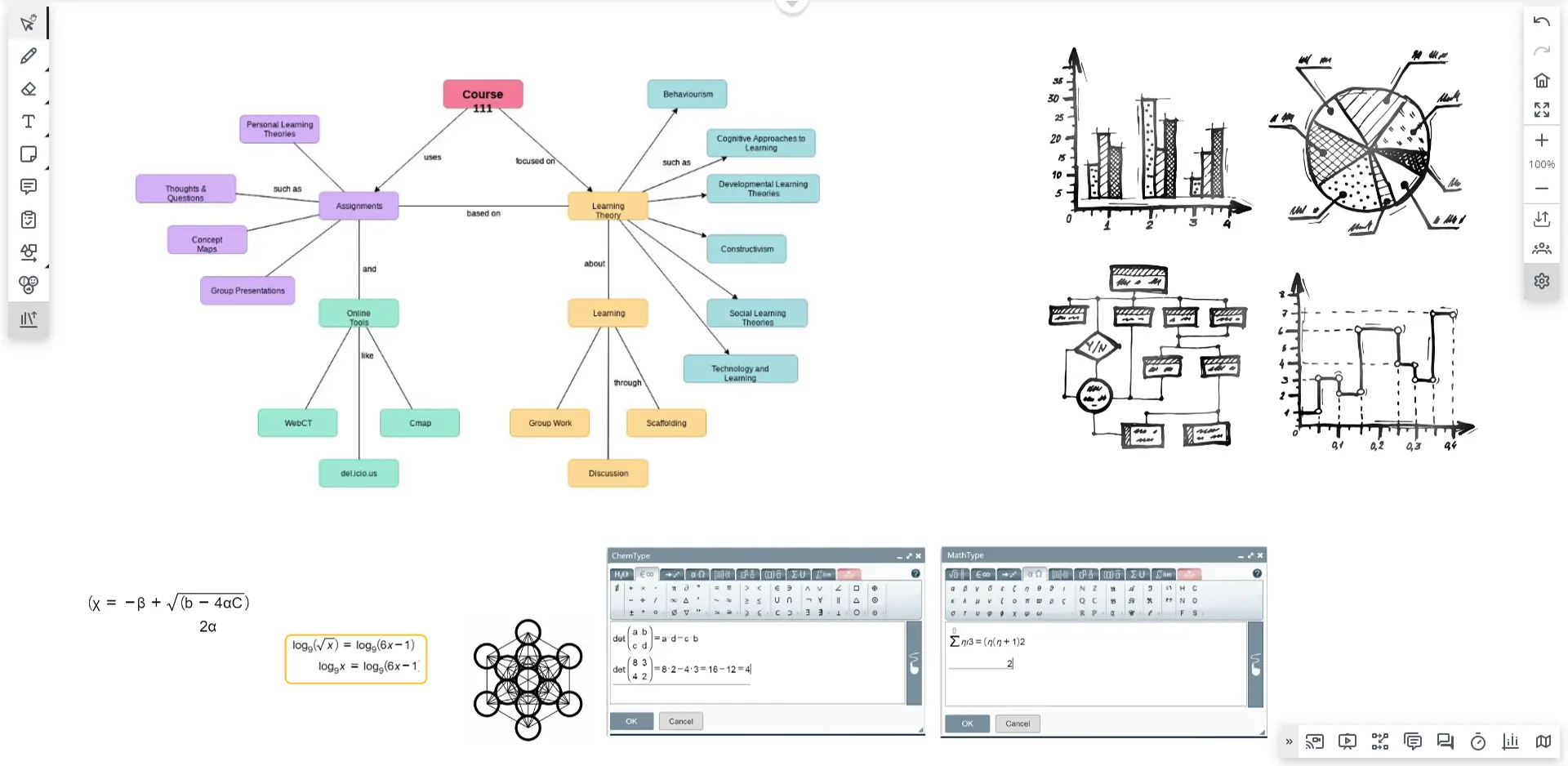 Powerful For Task Management
Task management is a breeze with HuddleIQ. The online whiteboard allows you to create tasks, add task details and assign them to members of your team.


You can also use the built-in Kanban board or hundreds of other templates that are included in our online whiteboard to manage projects with ease!


Track completion rates, manage priorities, and share comments across the team.
The online whiteboard can also be used to create a calendar and keep track of appointments.