Microsoft Teams

Important Update: Microsoft Teams Currently Unavailable, Availability Expected Soon
Setup Microsoft Teams integration and allow notifications to be received in Microsoft Teams.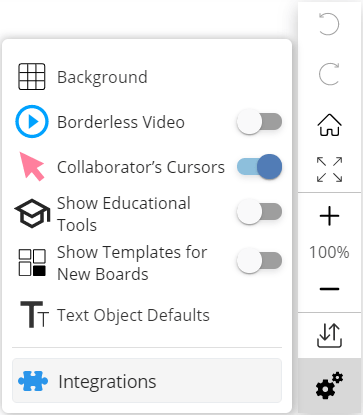 To connect Microsoft Teams to HuddleIQ, open integrations, find the Microsoft Teams entry and click connect to start the process.
You will first receive some important instructions that will help guide you through the process. Click connect once you are ready.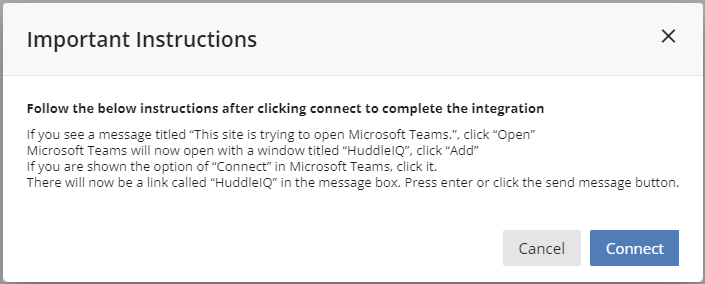 If you see the below message appear in your browser, click the "Open" button to allow Microsoft Teams to open and continue with the integration.

Microsoft Teams will now open and display something similar to the below image. Click "Add" which will add the HuddleIQ app to Microsoft Teams.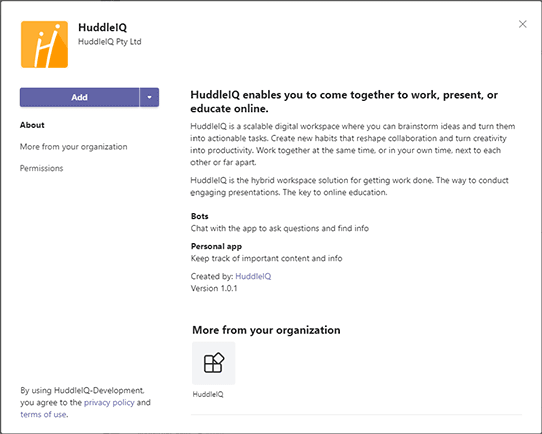 After a few moments, you should receive an introductory message like that below.

Click the message input area, and you will be shown an option to connect like that below.
Click "connect" and press the enter key or the send message icon.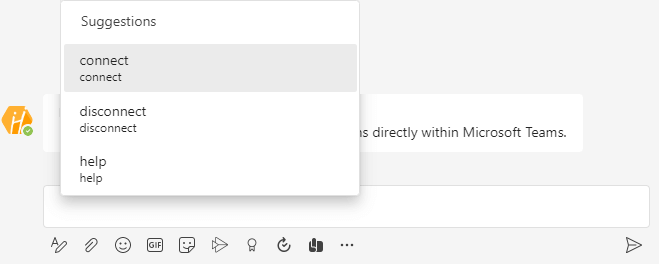 You will now see a message with a link titled "Connect HuddleIQ to Microsoft Teams"
Click this link to finalize the integration process.

A web page with the below message will appear.
That's it. You'll now receive notifications in Microsoft Teams according to your notification preferences.