Providing Feedback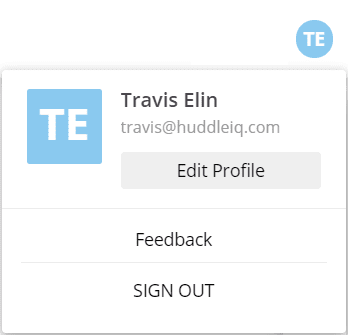 Accessible from the top right of the Dashboard or the top right of any Board providing the top toolbar is expanded.
Click "Feedback" to provide feedback regarding your experience with HuddleIQ.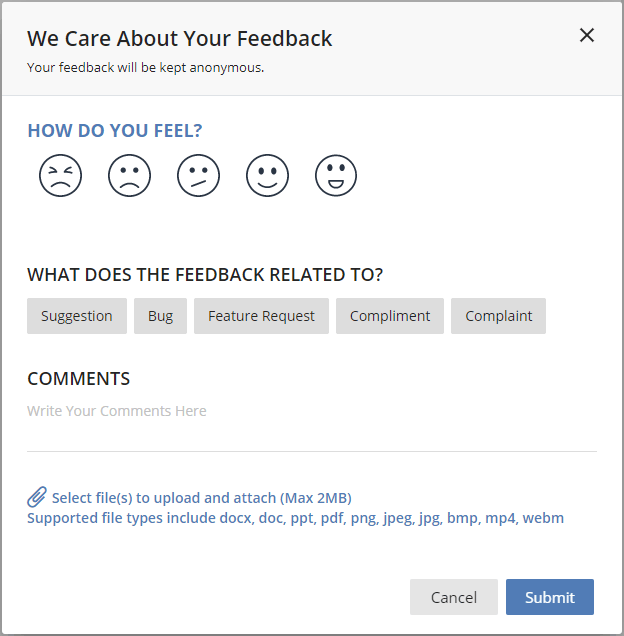 Let us know how you feel about the feedback being given, what it relates to, comments, and optionally upload files to demonstrate your feedback.
Your feedback is invaluable in helping us to create a better product for you.