Settings & Integrations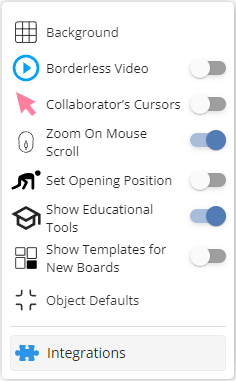 Settings allow you to configure preferences that apply to all boards that you open.


Integrations allow you to connect, integrate, and utilize third-party applications with HuddleIQ.

Both options can be found by clicking the bottom icon on the RHS toolbar.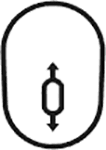 Choose whether the mouse scroll wheel zooms the Board or pans the Board.

Set the opening position when users open the board.