Subscription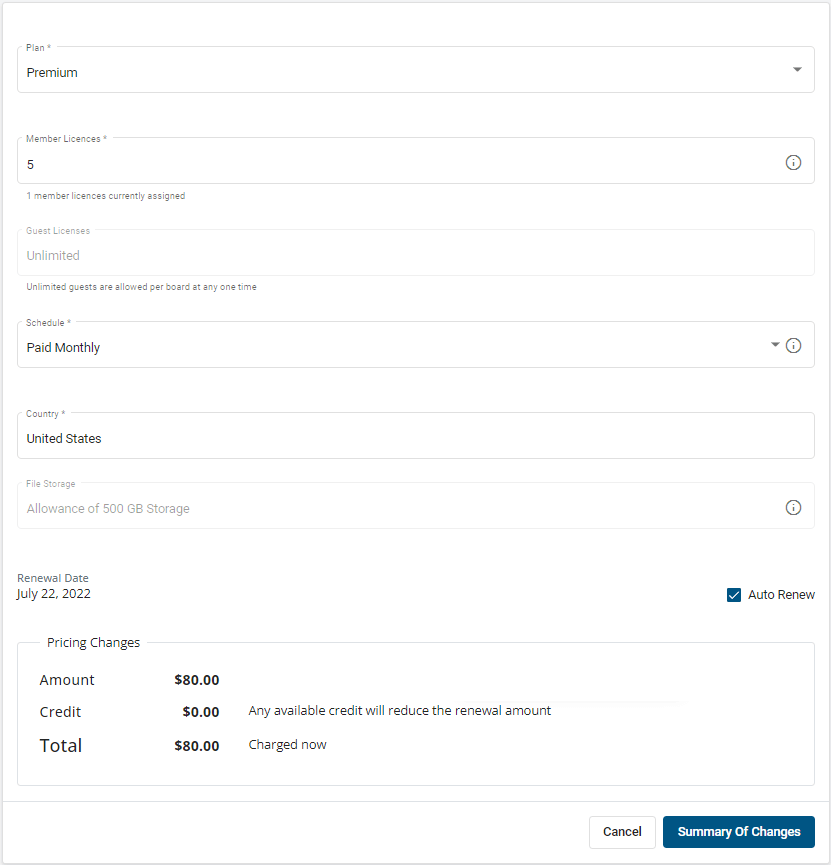 The subscription section displays details of your current subscription and allows you to change any part of it.
Click the edit icon to change your subscription details.
Plan
Plan details are outlined on the pricing page.
Member Licenses
Pay either monthly or yearly in advance.

Guest Licenses
Pay either monthly or yearly in advance.


Schedule
Pay either monthly or yearly in advance.
Paying yearly in advance can save you up to 43% in costs!
Storage
The cumulative storage allowed for the account, based on the plan and license count.
Renewal Date
The date your subscription is up for renewal.
Auto Renew
Select whether to renew based on existing settings automatically.
Pricing
This section outlines:
Renewal:  The renewal price is based on your subscription details and charged at your next renewal date if auto-renew is enabled.


Credit:  If you have any credit available, it will be displayed here.


Total:  The amount charged on the renewal date providing auto-renew is enabled, taking into account any available credit.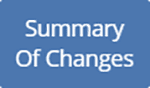 If you make any changes that affect your subscription, the "Summary of Changes" button enables and will display a list of what's changed and any associated credits or charges.


Note: All changes are applied immediately upon acceptance of the summary of changes. If there are additional charges due to plan upgrades, then that amount will be pro-rated to the renewal date and charged. If there are lessor charges, the difference is added as credit.


Below is an example of increasing the license count from 15 to 20 while remaining on the "Business" plan and paying annually.