Create a Board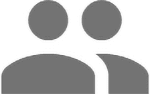 If creating the board from the My Board view, select the project the board will reside, noting that if the project entry has the two-person icon next to it, then it is a shared project.

Choose your project carefully, and review this article on the difference between private and public projects.

Note: Creating a board from a project view will have this value set to the currently selected project.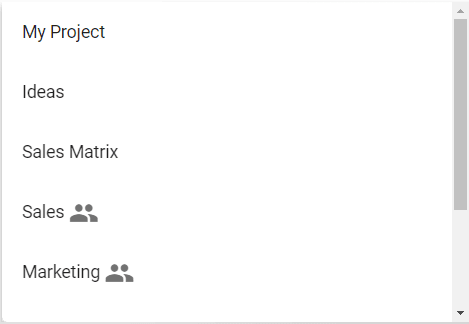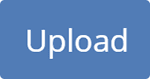 Give your board more identity by uploading an image to represent it.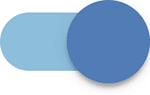 Select whether you'd like the board to open immediately after its creation.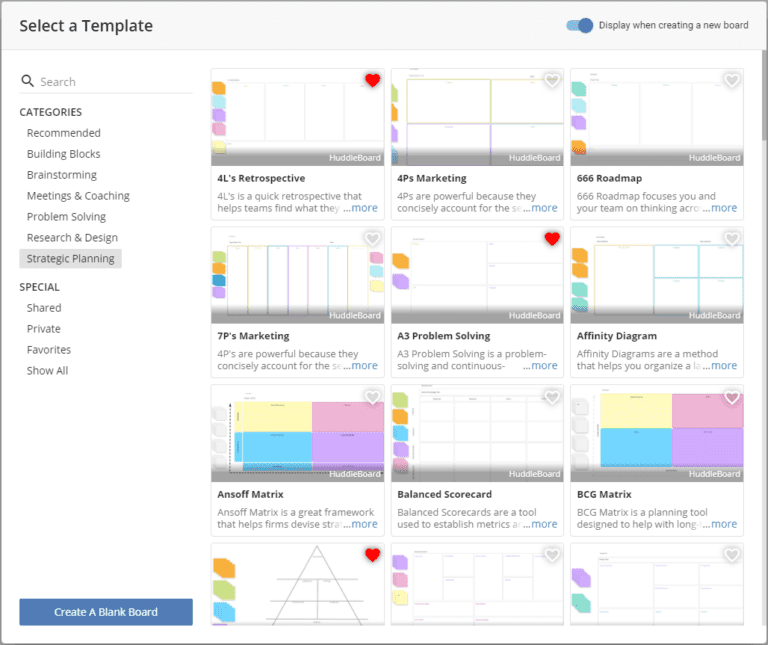 When the board opens, all the available templates are displayed to help kick start your board.


Love a template? Click the heart icon on any template you see and have them all displayed in the favorites section.

Note: If the select a template window does not appear, ensure the Show Templates for New Boards is enabled in the settings.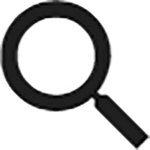 Search all available templates by title or description.
Select from over 100+ ready-made templates in the categories of Recommended, Building Blocks, Brainstorming, Meetings & Coaching, Problem Solving, Research & Design, and Strategic Planning.
Here you'll see any templates that your team-mates have created and opted to share.
Any template that you have created but not shared will be listed here.
All your loved templates will be displayed here.
Show all the templates, including ready-made, shared, and your private templates.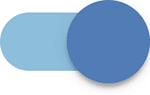 Display when creating a new board

Chose to display this window when you create a new board.
This setting can also be changed via Show Templates for New Boards.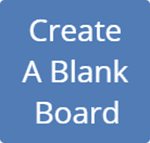 Alternatively, click this button to create a blank board without using a template.