Slack

Setup Slack integration and allow notifications to be received in Slack.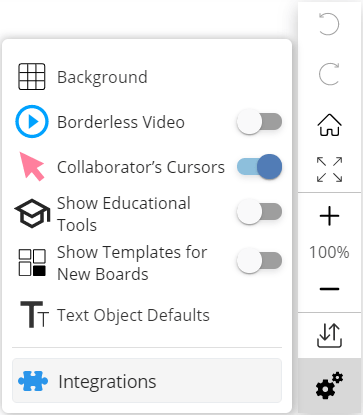 Before getting started, it is best you are logged into Slack in the browser to ease the process.
To connect Slack to HuddleIQ, open integrations, find the Slack entry and click connect to start the process.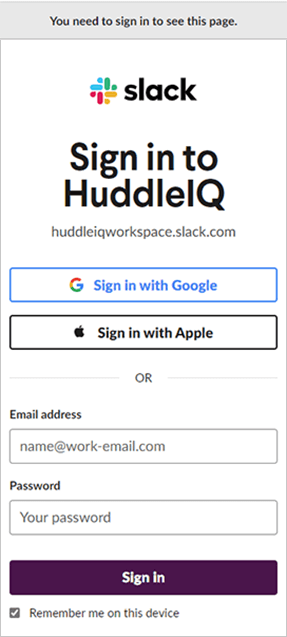 Enter your workspace and press the continue button.
Note: Your workspace name may be appended with "workspace", such as "huddleiqworkspace".
If you are not signed in to Slack, then you'll be asked to sign in. If you don't have a password, then scroll down and click "Get help signing in", enter your email address, press continue, and you'll receive a magic sign in link email. Close this window, click the sign in link in that email, and restart the Slack connection process.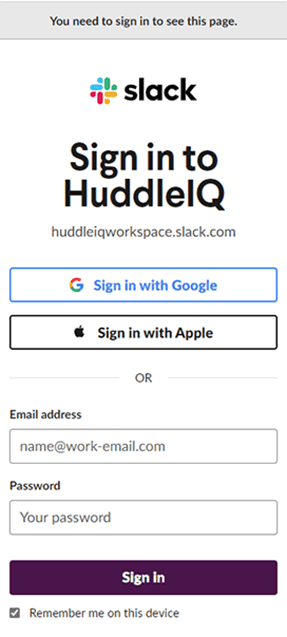 Next, you'll be asked to authorize the connection to your selected workspace, such as in the below image, simply click "Allow" to continue.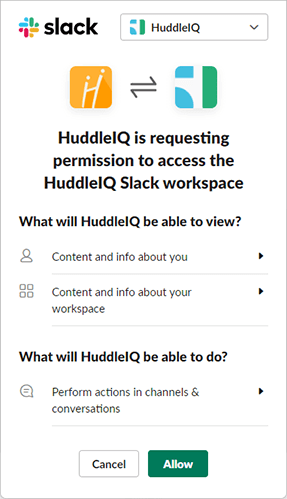 Your are now connected and will receive notifications in Slack.