Creating an Account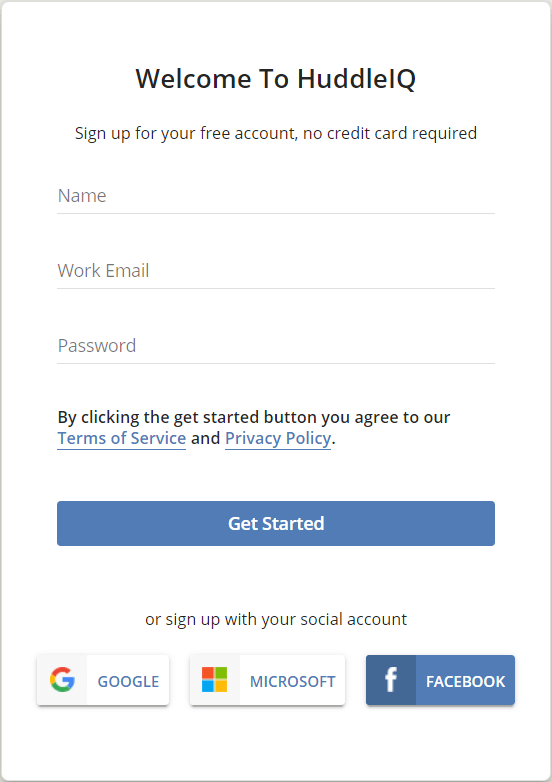 To create a new account with HuddleIQ, first, open the sign up page.
Enter your first and last names, your work email address, password, and click the "Create An Account" button.
Alternatively, you may sign up using a Google, Microsoft, or Facebook social account.
Note:  If the social account belongs to you and not your organization, then the HuddleIQ account also becomes tied to yourself and not the organization you may represent.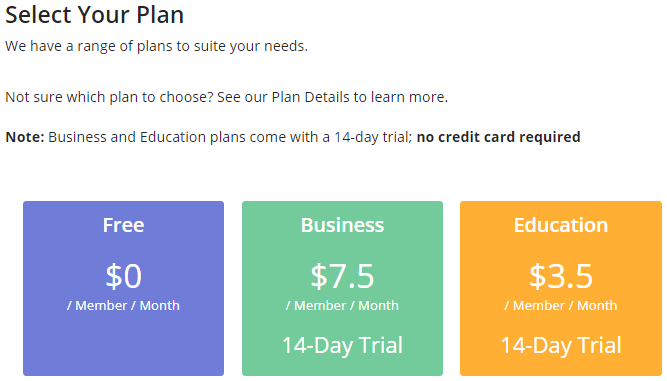 Select your desired plan and click next.
Not sure what plan to choose, then see our plan details to learn more.
Our paid plans all come with a 14-day trial with no credit card required, and our "Free" plan is free forever.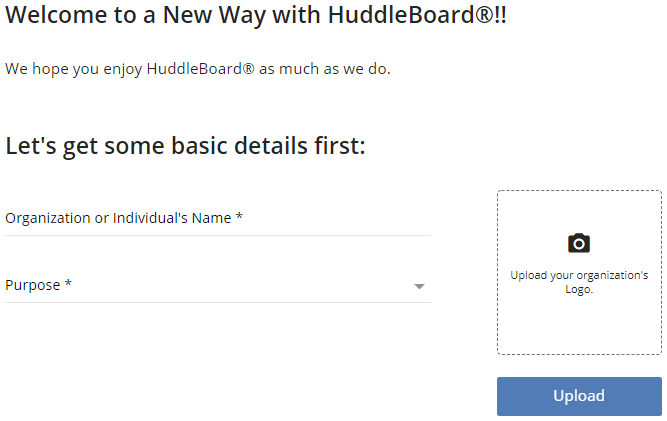 Enter the organization's name, the purpose if asked, and optionally upload an image representing the organization.

Depending on your plan choice, you may start a trial, buy now, or start your free-forever plan.

Note: You may change you change the organization's name and image at a later date.


The final page confirms the creation of your account, and from here, click the Take Me To The Dashboard button and get going!