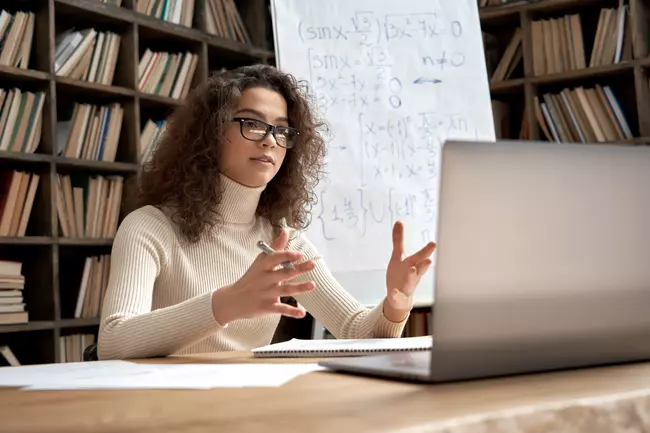 How to Leverage Technology in Remote Teaching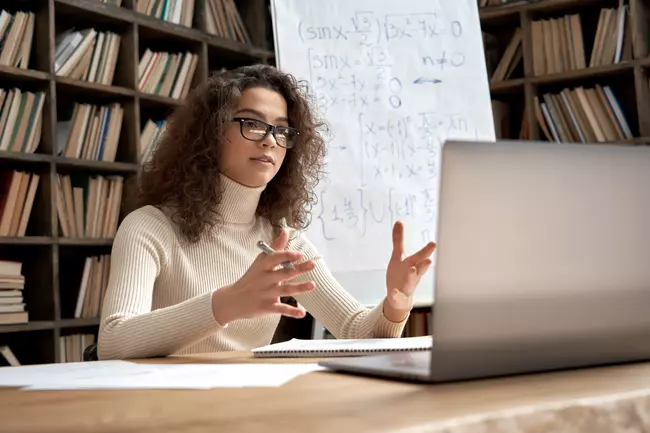 Did you know that the remote learning market was worth over $315 billion in 2021?


This figure is expected to rise even further by another 20% in the next few years. The internet and other modern technologies have enabled remote teaching to explode over the last few years.


While this was due to the pandemic, the trend has continued to grow due to the added convenience and flexibility that remote learning provides. This is why universities and schools around the world should be looking into developing online courses. 


Interested in learning more about remote teaching and the benefits of offering remote services? Here's everything you need to know. 
Remote learning enables students to further their education from the comfort of their own homes. While traditional education requires you to attend physical lessons or lectures, remote learning takes place online.


This is made possible through modern internet technologies that design and host online classrooms. While these classrooms can come in various shapes and sizes, the most common setup is based on some kind of video conferencing software.
What Is Video Conferencing Software?
Video conferencing software has enabled communication to be easier than ever before. All you need is a device that has a webcam and an active internet connection. This will enable you to connect to anyone, anywhere in the world.


This impressive technology has been around for quite a while. Based on VoIP, this enables people to communicate effortlessly via the internet. Modern apps such as FaceTime, Skype, and Zoom all leverage this technology to allow you to talk to your friends and family around the world.
How Does Remote Learning Work?
Remote learning works in the same way as other remote services. As mentioned above, this service relies heavily on video conferencing software to enable teachers to communicate with students. Modern technology has enabled digital classrooms to be created.


This digital classroom makes things easier as it allows the teacher to teach a whole class of students at the same time. Each student will need to have their own setup with an active internet connection as well. This enables them to see the teacher and learn comfortably in the virtual classroom.


Teachers can use a wide range of tools to help them teach effectively. These tools range from online content to interactive workspaces for students to collaborate. While the online environment does make it easy for students to absorb content, the interactive tools are some of the most effective.


This is because it simulates activities and practical learning that would have traditionally taken place in a classroom. These kinds of tools can be both individual and collaborative. This means that teachers can either give students an online task to complete or invite them to collaborate with other students in a controlled way.
The Best Remote Teaching Tools
There are quite a few different remote teaching tools available today. While some of these tools are designed to help you create and maintain the virtual classroom, others directly help teachers teach students more effectively. Here's a quick look at some of the most popular teaching tools.
The core foundation of all remote services is an active and reliable internet connection. While cellular connectivity allows you to be mobile, the best setups will require a wired connection. If you are a teacher looking to set up a workspace from home, you should look into installing fiber.


Fiber internet connections use fiber optic cables to connect you to your local internet service provider. This is the most efficient way to connect to the internet as it relies on underground glass cables to transfer data. This means that your connection will be safe from bad weather conditions.


If you don't know how fast of an internet connection you need, you can use an online data calculator. These calculators will take your internet usage into account and recommend a speed that would be perfect for you.


However, if you are looking for a stable connection specifically for remote teaching, the minimum you should go for is a 50 mb/s internet line. Since you will be video conferencing students, make sure that it's a 50mb/s download and upload line.
In addition to having an active internet connection, you will need to have the necessary hardware to interact with your students. This means that you will need to have a computer or laptop along with a webcam. This is so that your students can see you as you teach online.


The power of remote teaching enables you to use any device to teach. This means that you can even use your smartphone or tablet to teach remotely if you need to. As long as the device can connect to the internet and to the virtual classroom or platform you wish to use, you will be able to connect to your students.
One of the most helpful features installed in most video conferencing software is the ability to share your screen. This can come in handy if you are viewing a document or diagram that you want to quickly share with the rest of the class.


This is also helpful for presentations as you can run the presentation on your computer and share your screen with the rest of the class. This will save you time as you won't need to send the presentation to the entire class. Instead, you will be able to present everything just as you would in a traditional classroom.
One of the most innovative tools you can use to teach remotely is a virtual whiteboard. This is an impressive tool that essentially creates a collaborative space for you and the entire class. Just as the name suggests, this creates a digital board that you can then write on for the entire class.


You can then give permission to specific students to write on the board. This helps create a collaborative space for students to interact with the work you are teaching them. This is effective as it keeps students interested and engaged throughout the lesson. 
What Are the Benefits of Remote Learning?
Remote studies are not just convenient; they are significantly better than traditional forms of education. Here are some of the clear benefits of remote learning.
Online learning is far more accessible than traditional forms of education. This is because online learning can be accessed by students from around the world. Unlike the traditional classroom, you don't need to live near the facility to learn there. This can help save students thousands of dollars every year in accommodation costs alone.


This also means that your course can attract a wider student base. Due to classes not being limited to those living in the area, you can find yourself with students from around the world. As a remote teacher, this is good news as you are more likely to teach full classes every time.
Online courses can be either prerecorded or live. While each of these formats has its own benefits, live learning is the closest you can get to a traditional learning environment. Modern tools such as video conferencing software and collaborative whiteboards make the experience as close as possible.


Learning live allows teachers to answer questions and even hand out tasks for students to do. This encourages more communication in the classroom and prevents students from just sitting back and doing nothing throughout the lesson.
As mentioned above, online courses can be either prerecorded or live. While live classes are engaging, prerecorded classes have their benefits as well. These kinds of lessons allow teachers to perfect their lessons beforehand so that students can get the best possible learning experience.


Online tools can also be part of the recording, allowing teachers to fully explain concepts in the same way they would in a traditional classroom. This includes giving presentations and even writing on a virtual whiteboard.
Online courses allow students to learn at their own pace. Whether you decide to teach live or prerecorded lessons, the availability of content allows students to work on their own time. Even if you host live classes, you can record the entire session for students to watch later.


This means that you will only need to teach a class once for students to be able to attend the class hundreds of times. This also helps students attend the class even if they were not available when the class took place.


This is a perfect solution for students who can only study part-time. Whether they have a full-time job or are busy taking care of their family during the day, online courses and remote learning help fit any schedule.
Tips for Virtual Teaching
Virtual learning offers new opportunities for teachers that wish to teach from the comfort of their own homes. If you're thinking of teaching online, here are some helpful tips to get you started.
Maintain a Reliable Workspace
To be a remote teacher, you will need to have a reliable setup. This will include a fast internet connection along with a decent computer to host your virtual classes. If you have a desktop computer, make sure that you also include a webcam so that your students can see you.


It's important to always keep your workspace clear and tidy. This is because your students will most probably see the room that you are in when you teach your lessons. If your room is messy or untidy, this can look unprofessional and be distracting to the class.
When teaching classes online, it's helpful to have everything planned well in advance. This can mean taking some time to create presentations, find videos, and even research collaborative activities you can do with the class. Being well prepared will help the entire class go smoothly.
Familiarize Yourself With the Tools
There are several different tools you can use to teach online. These tools range from screen-sharing plugins to more interactive tools for you to use with the class. When using any tool, take some time to test it before the class. This will help you learn how to use it beforehand so that you won't spend any time during class trying to figure it out.
Visual aids are incredibly effective at explaining complicated topics. The online environment makes it perfect for you to share visual aids as your students are already in front of a screen. Try to incorporate some kind of media into every lesson as this can also help keep students engaged.
It can take some time to get used to teaching online. This is why it's important to ask for feedback along the way. This will help you understand how you're doing and where you may need to improve. Feedback from your students is the most helpful as they will be able to tell you exactly what they would want in future lessons.
The Power of Remote Teaching
Remote learning is the future. With millions of students around the world preferring to take their courses online, it may be time to make the switch.


With the internet and modern teaching tools, remote teaching has never been easier. Video conferencing software along with collaborative online whiteboards allow teachers to work just as they would in a normal classroom.


If you want to learn more about how remote technology can help your business, feel free to reach out to our team today. We'll be sure to answer any questions you may have and even get you on a free trial.