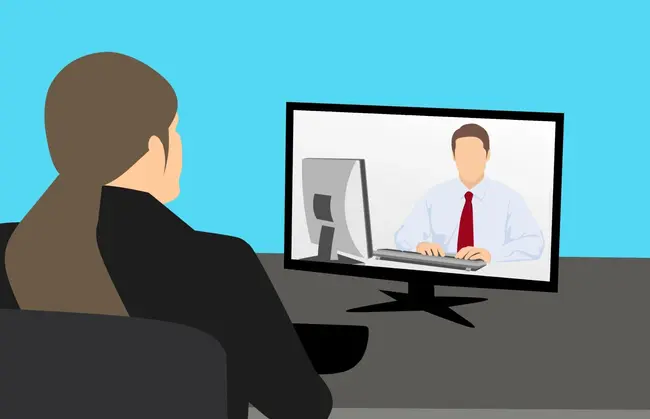 Hybrid Work Solutions for Innovative Minds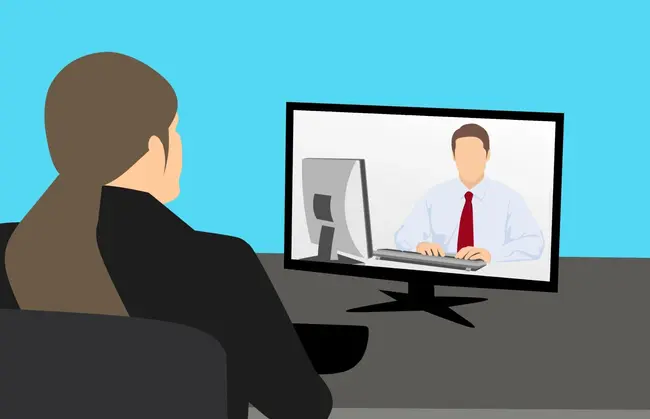 Did you know that nearly 40 million Americans work from home at least once a week? This is increasing as more companies turn to hybrid work solutions to stay safe during the global COVID-19 pandemic.
The idea of working remotely sounds ideal, but it can be a challenge when it comes to productivity. To ensure a successful remote work experience, find remote work solutions that work best for you. That way, you can make the transition as comfortable as possible.
Keep reading to learn more about the hybrid work solutions below and how they can benefit you. Then, choose the right plan that suits your team's innovative minds.
Remember those in-person brainstorming sessions and just how full the whiteboard would be at the end? The same meetings don't translate as well over Zoom. It's impossible to expect the same level of productivity in that disconnected setting.
Brainstorming technology is created to simulate that same in-person collaboration. Our build-your-own whiteboard technology empowers your team to focus on what matters.
The proprietary brainstorming templates are easy to fill out and fun to analyze. You can have multiple team members collaborating on the same whiteboard. This promotes shared learning and innovative solutions.
Our 1:1 meeting template provides a space to outline the agenda, goal, to-dos, progress markers, things to change, and what's been accomplished. Often remote meetings are held without agendas and left without notes.
Managers lack the time to create outlines and employees are left without a post-meeting gameplan. This template solves this all too common problem.
One of the most popular, and sustainable brainstorming solutions is the sticky note stack. You can write to-do lists, assign projects, and more. The sticky notes are all viewable in one place and color-coordinated for added organization.
Building blocks provide the autonomy to design your own communication channel. There are over 20 building blocks that serve as information placeholders.
Each template is designed to communicate different types of information that helps keep your team on track. Rather than sifting through emails and random shared documents, building blocks have all the information in one place.
Employee idle time on the clock ranges from three to fifteen hours a week! Part of this unproductive time is a byproduct of a lack of direction.
With building blocks, you write the story you need your employees to see. There is no confinement to technology and you are able to develop an organized system that works for your team.
Remote and hybrid learning are on the rise. Yet the advancements in remote learning tools are non-existent. Education tools are designed to help teachers organize lessons and the semester.
The Lesson Plan, for example, provides teachers with an organized guide for facilitating a lesson. They simultaneously keep remote learning engaging for students.
To promote student engagement, we've established the Brainwriting tool. Brainwriting is a group-focused ideation template that invigorates creativity.
Also has subject-specific templates. The Essay Sequence Planning tool is a premade outline that guides students in preparing for a large paper or project. It's especially beneficial for English essays or long theses.
We created tools for cross-functional collaboration.
The 4P's of marketing template cover the product, price, place, and promotion of a new launch. Brands get carried away with expensive marketing budgets only for projects to deplete time and resources.
Instead of just a video-call brainstorm, this template contains all the information in one place. It's simple for senior leaders to revise strategy even if they can't attend a meeting.
Our Daily Standup provides the outline for a fun 5-15 minute interactive status update. This tool is exceptional for agile teams that require consistent communication. It will help your teams work smarter, not harder.
Our Customer Journey Map helps you identify friction in your customer's buying process. By visualizing these pain points, you can improve your processes and increase your bottom line. The Customer Problem Statement makes a great sidekick as well.
It can motivate your team to resolve the detailed elements of customer needs.
If your team needs help maneuvering to identify the root cause of a problem, our 5 Why's are designed to force teams to investigate unbiased solutions to easy-to-miss problems. 
Research and design are one of the most expensive, time-consuming processes of any business. This is because R&D often has no endpoint. Iterations sometimes continue unmonitored for years and leave fruitless results in the end.
What's missing is a Business Model Canvas that can be used to convey the essence of a new concept. The GO Product Roadmap can help you reach your R&D targets in less time with less spending through organized collaborative visualization. 
The 666 Roadmap is one of the most popular strategic planning tools for goal setting. It creates a visualization of team goals for the next six years, six months, and six weeks.
Breaking up goals into digestible time periods has been proven to increase productivity and motivation. It has also been proven that visualizing project timelines and goals increases the outcomes of those goals becoming successful.
We have hundreds of planning tools to meet your needs. It is essential to any business's success to own an organized game plan. The Cynefin Framework will help team members constantly iterate decision-making.
Goals are accomplished with a mixture of analytic questioning and organized note-making.
The Future of Hybrid Work Arrangements
Remote work is the future. People love the flexibility of taking a few days from home without the commute. The hybrid structure maintains comradery and professionalism in the workplace.
Remote work comes with its challenges. We identified the challenges of hybrid work and created the ultimate toolbox for innovative minds to build something exceptional together. We've integrated our software with Google Drive, Microsoft, Slack, and Dropbox because productivity should be accessible to all.
Start now for free and see how much more your team can accomplish.