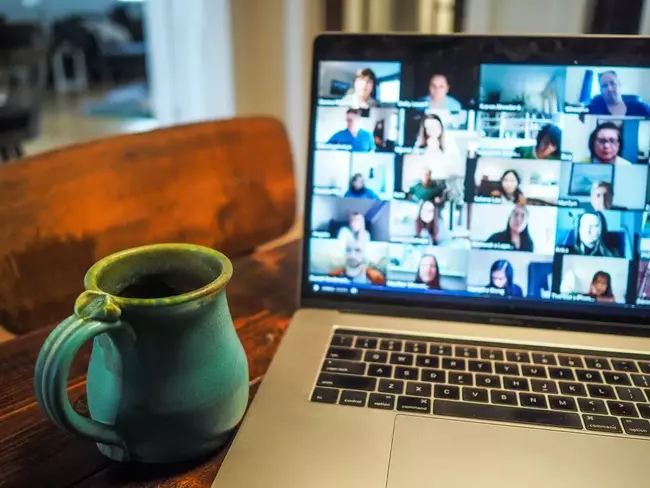 How to Conduct a Hybrid Meeting: Tips for Managers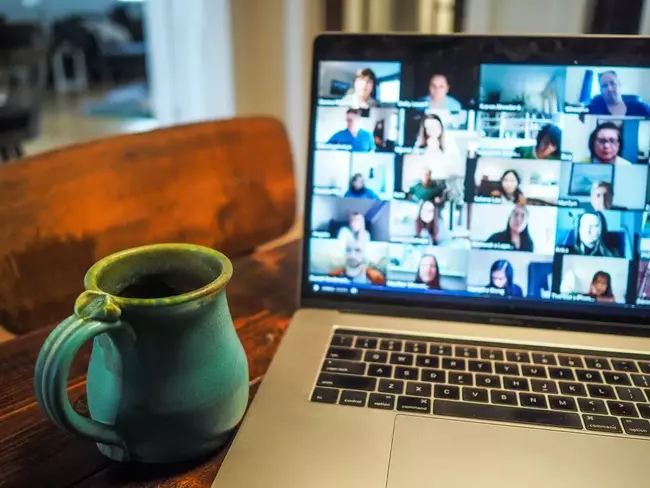 In the past, if you couldn't physically attend a meeting it would get canceled or postponed. Luckily, modern technology has made it possible for us to attend meetings remotely. Team members at other locations or those that can't leave their homes can join remote meetings.
This has created a hybrid scenario where most modern meetings have both offline and online attendees. But while a hybrid meeting is convenient and attracts higher attendance, they come with their challenges.
Sometimes technology fails, causing remote attendees to miss important information. Or there may be a lack of engagement between online and offline team members. Keep reading to learn more about hybrid meetings and how managers can run such a meeting. 
What Is a Hybrid Meeting?
A hybrid meeting or event has both in-person and remote attendees with a mix of physical and virtual elements. Such meetings have become popular in recent months. This is because teams are transitioning back from remote work, following the containment of the COVID pandemic.
Hybrid meetings have both the convenience of remote attendance and the warmth of physical engagement. So they tend to have higher attendance and engagement than purely physical or purely virtual events.
1. Communicate the Meeting Details
Hybrid meetings can create a lot of confusion with attendees not knowing whether to attend physically or virtually. To avoid confusion, create a calendar invite for the meeting and include the virtual link and physical location of the meeting. Make it clear who needs to call in for the meeting and who should attend physically.
One common problem with hybrid meetings is that either the physical audience or the virtual team feels left out. This is because there is usually only one organizer/moderator.


If the organizer is online, they will be more focused on the online experience. So virtual attendees will have a better experience. But if the moderator attends physically, they tend to neglect the online audience.


To avoid this, enlist the help of an assistant to join the meeting virtually while you moderate the meeting physically or vice versa. Having an organizer on each side will help ensure that both online and offline guests and visitors have a productive time at the meeting. The physical moderator should encourage the physical audience to engage.


An assistant can also ensure that the cameras and microphones focus on the speakers. The online moderator can encourage the online audience to take part in the chat. They can also contact the physical moderator to let them know if they can't hear or see anything.
A hybrid meeting can only be successful as the technology behind it. At the least, you and the virtual attendees will need computers with a camera and microphone as well as a strong internet connection. At the physical location, ensure that the camera can see as much of the room as possible.
If you only have one camera it should mainly focus on the speaker. The microphone at the physical location should also capture the voices in the whole room. This way anyone that speaks gets heard by the entire hybrid team.
The day before the meeting and again half an hour before the meeting test all the equipment. Sometimes managers show up at a hybrid meeting only to find out that a necessary piece of equipment is missing. You and the virtual team must also have backup internet connections in case the main connection goes down.
Another important consideration when conducting hybrid team meetings is to keep track of time. Team members joining remotely will likely be on time as they don't have to travel to the meeting location.
Ask those joining physically to arrive at the location at least 10 minutes before the scheduled time. This way they can settle in and get their coffees, water, etc. before the meeting. Kick off the meeting exactly at the scheduled time and stick to the scheduled break times and end times.
5. Encourage Engagement Between Virtual and Physical Attendees
Many organizers of hybrid meetings forget to keep both the physical team and the online team engaged. How can you do so? Always remember to address both your virtual and physical audience.
Encourage the online team to post questions and comments on the team chat or add points to the online whiteboard. The facilitator should then regularly read out and respond to any comments on the chat.
Another way to encourage engagement is to have breakout sessions with both physical and online attendees. The physical team could join the breakout rooms on their computers or phones. They would then be able to interact with online attendees in their group.
Sometimes you will schedule a hybrid meeting and some attendees will still not be able to attend due to other commitments. Some hybrid team members may plan to attend and then get derailed at the last minute.
So, it is a good idea to record your meetings so that those that were unable to attend can listen in later. In case they have any comments or concerns they can add them to the group chat or email group for all attendees.
Recording your meeting allows you to conduct the event as planned without anyone feeling left out. Additionally, attendees can refer to the recording if they need to verify anything or refresh their memories on key points discussed.
Sometimes things don't go as planned, especially when you are dealing with technology. If you experience glitches during the meeting, you must think up solutions to keep the meeting going.
It's important to plan backup technology in case the main items you want to use fail at the last minute. For instance, if your computer freezes you may need to switch to using someone else's computer or to your phone. 
Learn How to Conduct a Successful Hybrid Meeting
Hybrid meetings are a great innovation that makes it possible for people to attend physical meetings remotely. Despite their advantages, they do have challenges that must be overcome for the meeting to be successful.
Following our tips above is a great step towards hosting an effective hybrid meeting. Contact us for more information on tools you can use to improve your team meetings.