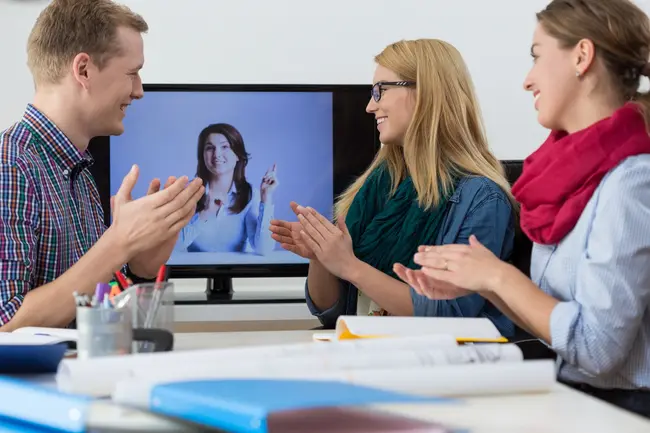 5 Tips for Managing Remote Teams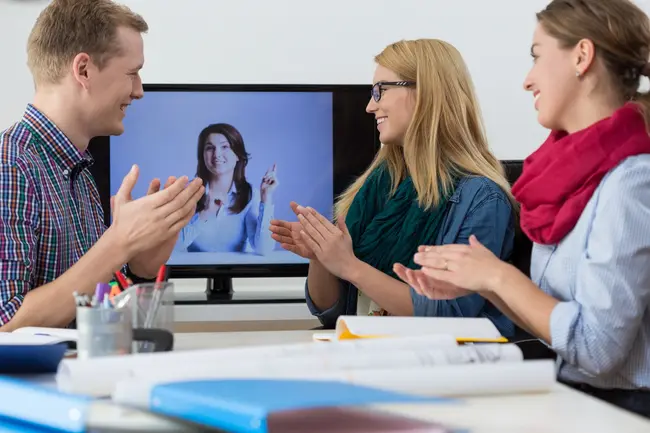 A recent CNBC article highlights that "70% of interns view remote work negatively." Yet, many businesses have been forced to shift to this way of working in recent times. There surely is a way to get everyone in a more positive mindset about this new work trend?


Well, one of the key factors to getting your remote teams feeling happy about their work-life is by using solid management strategies. And if you want to lead your remote teams to success, we've got some great tips to share with you now.


Here we have five tips for managing remote teams that you can implement with ease. Read on to learn more!
1. Unleash Brainstorming Sessions
With the right tools at hand, you can gather your team and have productive brainstorming sessions to get you all motivated. One way to do this is by utilizing an easy-to-use online whiteboard.


Ideally, you should want something immersive that allows for the rapid injection of ideas from various team members. After all, remote work can become rather uninspiring at times. And in these brainstorming sessions, you'll have an excellent opportunity to assess how connected team members are to your company goals.


Great management isn't all about controlling your team, but unleashing their potential too. Thus, make use of tools like online whiteboards so you don't let innovative ideas fall by the wayside!
2. Group Strategy Planning
Just talking about strategy and hoping your virtual team is taking notes might not be the best solution. Visual tools can change everything when it comes to strategic planning.


Your team management can become much clearer and concise if you use things like concept mapping tools and decision matrices. Therefore, try to research different options that allow you to show such things in real-time. This way, your team management can be quick and effective to the point where it may be quicker than a real-life meeting!
3. Take Control of Task Management
Remote management can be daunting sometimes if you feel like you don't have a grip on the task management side of things. However, if you focus on developing new and innovative ways of task managing, life can become much easier for you and your team members!


Again, the solution is to embrace technology that lets you communicate everyone's responsibilities with little hassle. Try to create visual representations of complex tasks and break them down into manageable chunks.


For instance, if you take a look at the Visual Capitalist website, you can see how they make complex info more palatable. Remember, you might think a concept is clear, but not everyone processes data in the same way. Great visuals are always going to strong way of passing information on to your team.
4. Run Classroom Sessions and Workshops
To promote team building and regular engagement, run classroom sessions and workshops. Most employees who are ambitious will want to snap these opportunities up! They may also see these initiatives as a perk of the job.


But, try to conduct your sessions in a more original way than just using PowerPoint presentations. These sorts of presentations can be dull and off-putting. Instead, invest in the right tech to liven up your learning events and get people involved.


There are many quality apps available now that cater for a full and immersive classroom session online. They tend to have interactive chat features that run alongside the main speaker and visuals as the class progresses. Such apps may also include the ability to have easy-to-access notes for learners so they don't have to stress about taking loads of notes.
One of the worst things about remote working for some employees is lag times in communication. It can be frustrating if a worker is super-focused on wanting to get a task completed, but they need something from you.


So make sure you remain responsive at times when you declare your availability. One of the best ways to do this is to do away with various forms of communication and stick to one dedicated app for quick chats.


Also, try to remove some of the formal aspects of the way you communicate with your virtual team. It's not ideal if a team member feels they can't reach out to you to voice their concerns. Let your members know that if they have issues, they can come straight to you and speak their minds.
We should also mention a few other considerations you may want to focus on to keep your remote team in check. These can include:


Effective scheduling
Keeping employees from feeling left out
Productivity tracking

Without effective scheduling, you can end up having a remote management nightmare. The reason for this is you might have staff working at all sorts of hours and many of them can take unpredictable days off. So make sure to have a clear visual-orientated schedule that staff can dip into and change, to keep you updated.


For introverted employees, it can be easy for them to drift away from team chats if they're not necessary. A good way to keep everyone in the fold is to have one or more compulsory team chats every week.


Then, with productivity tracking, choose realistic KPIs in the first place. Without the right indicators, it's a waste of time! So, if you can, why not get your team together and even brainstorm, what might be the best KPIs for each of them?
Manage Remote Teams Like a Pro
It's pretty clear that if you want to manage remote teams like a pro, you have to embrace new technology. When you do this, you make everyone's life a lot easier and their work more enjoyable.


At HuddleIQ, we offer you the tools to make all of your remote management responsibilities fluid and effective. Take a look at our website to see how we can help you transform remote work to become more collaborative and connected.