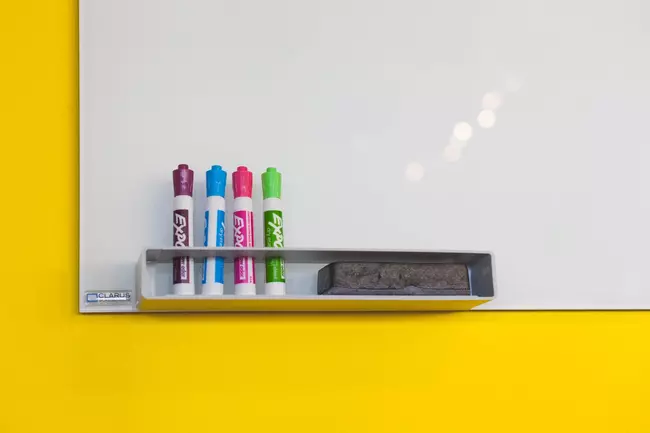 How to Choose an Online Whiteboard: Everything You Need to Know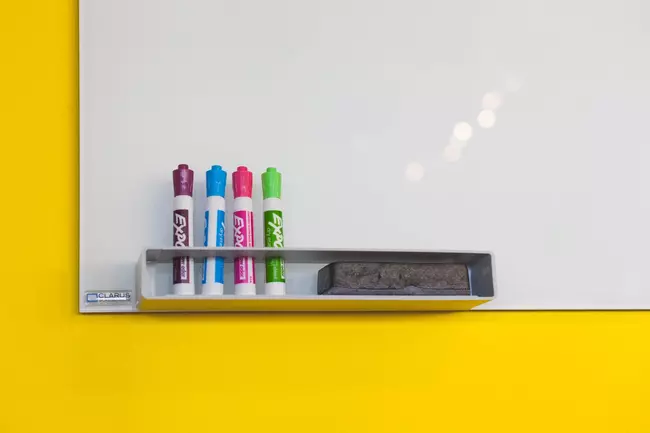 Over 4.7 million Americans work remotely at least half the time. With numbers this high, remote employees need a way to keep in contact with colleagues, benefitting from the same collaborative efforts found in the office.
But how do you do so successfully?
Online whiteboards are an excellent way of working on projects, collaborating with coworkers, and effectively communicating with clients. However, how do you choose an online whiteboard that best suits your needs?
This article explains your options for online whiteboards, so be sure to keep reading for information you won't want to miss. 
Purpose of an Online Whiteboard
Before choosing an online whiteboard, you need to understand how online whiteboards work and what their primary function is.
For starters, collaborative online whiteboards allow professionals a digital space to share ideas and provide feedback.
Since 16% of companies are fully remote, now is the time to find ways to work with team members in real-time, no matter where you're located. And since there's no "water cooler" chit-chat to impede on work time, you're maximizing your use of online whiteboards when teaming up for projects.
Shared whiteboards encourage project communication, allowing everyone to gain access to the same information at the same time. You and your colleagues can share your progress publically, so everyone knows where you stand on a certain project and timelines. Since everyone is on the same page, there's no need for in-person meetings.
You can write, scribble, and add sticky notes, albeit digitally, to your online whiteboard. You can also use the space to share files, edit various documents, gather team member feedback, and present your information all in one convenient location.
The advancements in online whiteboards have transformed them into an efficient means of streamlining production. You can also work collaboratively with coworkers, utilizing programs such as MS Teams and Slack.
For starters, not all online whiteboards are created equal. The first thing to consider is how well the online whiteboard you select allows you to collaborate with others.
Some online whiteboards offer video and audio conferencing. Others allow you to share your screen as you would in Zoom. If you're not planning on using your whiteboard for your work only, then select an online whiteboard with the best collaborative properties.
You want an online whiteboard that easily allows you to add post-it notes (more on that to follow), add text, insert images, and add content, all at once.
You should also look for an online whiteboard that effortlessly allows you to add other users. Do you need an online whiteboard that restricts access and allows users to be read-only? Consider all this when choosing the best digital workspace.
Ability to Moderate Your Online Whiteboard
You also need the ability to moderate an online whiteboard. This allows you to easily host various workshops and presentations.
From there, you can control each board participant's view while showing them around the board. And if you have a co-presenter, you can easily switch duties between one another.
Most online whiteboards have live cursors, and you can use there to see where your participants are on the whiteboard. If you find yourself getting too busy, you can toggle this feature off.
If you need to share other websites or tabs, ensure the online whiteboard you select allows for screen-sharing so everyone can see what you see.
The next thing to look for in the best online whiteboard is security. Cloud storage is an excellent way of protecting important information, but you need to ensure you have strict security measures in place.
Security breaches happen every day in the real world. In fact, between 2017 and 2021, businesses spent an estimated $1 trillion on cybersecurity.
When choosing an online whiteboard for storing project data, consider the following: 
Where is your data going to be stored?
Will your data be encrypted at rest in a database?
Does the online whiteboard offer Single Sign On so your IT department can use its own Identity Provider?
For regulated environments, will your online whiteboard run in AWS GovCloud?
If there's a data breach, will the whiteboard manufacturer notify you?
Is there a disaster recovery plan the manufacturer has in place?
Since your business will store sensitive information on an online whiteboard, you need to choose a manufacturer that has strict security measures in place. For example, do they provide singer-server SaaS options?
If so, they should adhere to these protocols:
Separate locations used for encryption keys
Multi-layered encryption at rest and high-grade TLS for encryption transfers
Control for administrators via multiple board access settings
Does your company have any strict GDPR regulations? If it does, a team administrator should be able to toggle off various integrations from the team setting page. 
What Type of Content Can You Add to Your Whiteboard?
Content is the next important factor to consider when choosing an online whiteboard.
What type of content can you upload? You should look for a whiteboard that allows you to add images, post-it notes, and text.
Here is some content to take into consideration:
You can use post-it notes so you can share ideas with colleagues and add comments during a brainstorming session. You can even color-code sticky notes so you know who shared what ideas.
As you work with your team, you'll need ways to collectively brainstorm and take notes. Does your online whiteboard allow you to pin ideas to it? You should also be able to document any important decisions and action items for future reference.
Next, you want to choose an online whiteboard that lets you show screenshots and share ideas visually. Select a whiteboard with the capability of adding documents, images, and video embeds so you can visually explain your presentation as needed.
This includes Excel, PDF, Jpeg, and Word files. You should also be able to annotate images and mark up PDFs as needed, along with sharing comments.
Live cursors help you track who's alert and attentive during your presentation, just as you would during an in-person meeting. Live cursors give you the ability to see who's following along with you, and who's not. 
There are yes/no check cursors that prompt people to move their cursors in response to questions. If someone isn't following along, you'll notice when they don't move their cursor.
You can also ask attendees to move their cursor over the word "okay" if they have a question or want to contribute to the discussion. From there, you can institute a yes/no check question to ensure they're still paying attention.
Drawing tools act like an online pencil case with plenty of options to choose from. You should choose an online whiteboard with a scribble tool that comes in a plethora of colors, sizes, highlighters, shapes, and lines.
If you can find an online whiteboard with a library of graphic icons, even better.
You should also consider arrows and connectors for flowcharting, as well as voting so people can vote on various retrospective topics. Your online whiteboard should also allow for PDFs and documents, incorporate shapes for illustrating, and allow for text so you can write ideas down as they come to you.
You need your online whiteboard to provide opportunities for UX research and design. This helps UX designers navigate, design, and integrate a product. You can also use your online whiteboard to acquire customer feedback, identify pain points throughout the project, and capture visual feedback for various designs
Is There a Cloud-Based App?
Your online whiteboard should also conform to the SaaS model so you can access it through the cloud. Look for multiple cloud deployment models. These offer the right amount of security and performance.
Is Your Online Whiteboard Accessible?
Next, ensure your online whiteboard is easily accessible regardless of a user's device operating system. Online whiteboard should work with Macs, Windows, and Chromebooks, for example. You also want a mobile version of your online whiteboard so team members and clients can use a stylus to follow along.
Online whiteboards need to scale with your ream. If your online whiteboard offers a range of single and multi-tenant SaaS solutions, it can grow with your company, giving you more options.
Your online whiteboard should offer various pricing plans so you can scale up and down accordingly. Ensure the online whiteboard you choose has an array of storage space options, access roles, and board sizes for you to choose from.
Online Whiteboard Customization
Are you creating content to present to a larger audience? If so, you need consistency with brand elements.
This includes layout, assets, and colors. If you can incorporate your own library of images, you can use it for consistent showcasing. 
Can You Satisfy All Use Cases?
As previously mentioned, your online whiteboard should satisfy collaborative efforts. But it should also satisfy all your other use cases.
Here are some examples:
Story Mapping for the User
User story maps provide a clear picture of the entire online whiteboard application. If there are any issues the respective application needs to solve, story mapping explains it. Every attendee can contribute to this story map, planning out your product's customer experience.
Your application's "big picture" is presented in a story map so everyone can see it in full view. This is especially important for agile teams that worry about missing part of the big picture. You can also use story mapping for incremental and iterative development.
Another essential use case is agile planning. Your online whiteboard should assist with retrospectives, sprint planning, and program increment planning. Your online whiteboard represents a digital version of an analog agile workspace.
Your team should have access to tools and artifacts commonly used to apply agile to their projects, supporting the founding principles of agile methodology. This includes transparency, communication, interaction, and collaboration.
As previously discussed, your online whiteboard needs to present opportunities for workshops and collaboration, since they're replacing in-person meetings. During discovery workshops, ensure your online whiteboard ticks all the following boxes:
Opportunities for live collaboration
Integrated video conferencing
Locked assets to prevent accidental deletion
Manage when clients can access each session 
Zooming and effective board maps.
Look for these online whiteboard features when choosing your next digital workspace.
Choose an Online Whiteboard Today
When looking to choose an online whiteboard, remember to select a digital program that allows for collaboration, UX, agile planning, and more. The best online whiteboards also have board recording features and strong security features.
HuddleIQ helps you and your team achieve collaborative efforts, anywhere, anytime. Check out our plans and pricing to see what works best for your business needs.