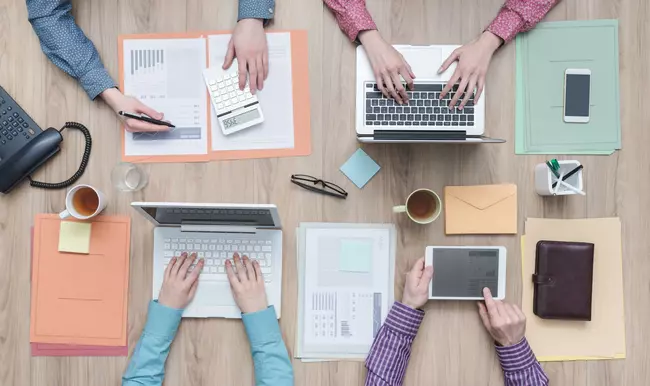 Online Whiteboards: Building an Effective Team Collaboration Strategy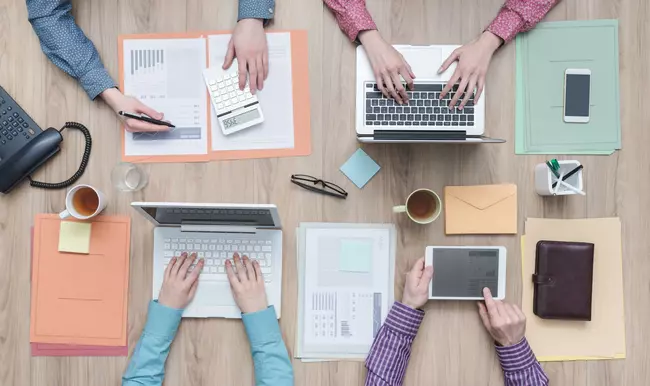 Do you want your team to be more productive? Team collaboration via online whiteboards increases team productivity.
Online whiteboards are a great way to team up and brainstorm ideas. With an online whiteboard, your team can work together in real-time, brainstorm, and come up with ideas faster.
Everyone can see all the latest changes as they happen and work more efficiently together. Read on to learn more about how online whiteboards can benefit your team. They could be the missing piece to your team collaboration strategy!
What Is an Online Whiteboard?
An online whiteboard is a digital workspace that team members can use to collaborate. They are often used for brainstorming sessions, project planning, and more. With an online whiteboard, team members can add notes, images, files, and links.
How Do Online Whiteboards Work?
Online whiteboards work by providing a digital space for team members to work together. Team members can add notes, images, files, and links. All team members can see the latest changes as they happen in real-time. This makes it easier for team members to collaborate and stay on the same page.
Limitations of Physical Whiteboards
While physical whiteboards are standard in many office environments, they come with their own set of limitations. For example, physical whiteboards can be large and bulky. And presenters can't share the information with team members who are not in the same room.
Also, notes are often cluttered, making it difficult for some team members to see diagrams and other content. You can't use multimedia and other materials with a physical whiteboard.
What Are the Benefits of Using an Online Whiteboard?
Online whiteboards offer more flexibility and are an affordable option for teams of different sizes. These tools can also save time and money over the traditional method of working in a room.
For example, an online whiteboard can reduce travel expenses if you have several remote teams. They also reduce setup time by allowing you to collaborate with remote teams.
The digital whiteboard provides an interface that allows team members to share ideas, write comments, and work together in real time. It's also often used to host virtual meetings with multiple teams.
Another advantage is that you can collaborate with your team from any place. Because online whiteboards are accessible from anywhere and on any device, your team members can collaborate effectively from any part of the world.
Choosing an Online Whiteboard
Several factors are important when choosing an online whiteboard for team collaboration.
With the right tools and habits in place, your team collaboration sessions can be highly creative and productive.
Firstly, consider how you'll use the tool. For instance, will you be using the board to make changes, share information, or hold meetings? If so, it's crucial to choose a platform that allows team collaboration and meeting management.
Secondly, online whiteboards are helpful for brainstorming, planning, and prototyping. Because of real-time access, teams use online whiteboards for design sprints and retrospectives. You can also integrate text and audio chats into your team collaboration sessions.
As more employees work remotely, team collaboration has become increasingly important. Effective communication is essential for productivity and efficiency.
Before the advent of online whiteboards, communication between team members was limited to emails or phone calls. Using online collaborative whiteboards can help overcome this problem.
When using an online whiteboard as part of your team collaboration strategy, using templates is beneficial. It makes sharing ideas easier and creates a more personalized experience. You can even upload images and files and even add sticky notes and shapes.
Online whiteboards make collaboration much easier and more fun. This is especially true when collaborating with a colleague or working with team members from across the globe. They can help teams create and present visual narratives, such as user story maps.
When using an online whiteboard for team collaboration, templates can be very helpful. They make sharing ideas easier and can create a more personalized experience. Templates can also be used to store frequently used images and files. You can use your template for future team collaboration sessions.
Concept map templates are useful for visually representing information. They can be used to brainstorm ideas, track progress, and more. It is a popular template and allows team members to create a visual representation of an idea, process, or project. It's also easy to use and customizable to fit your needs.
Another popular template is the mind map template. This type of template is perfect for organizing and outlining ideas. It's also great for taking notes during team meetings or brainstorming sessions. The mind map template is simple to use and helps team members capture all their thoughts in one place.
The flow chart template is perfect for a lot of situations. Use this type of template to:
Create a visual representation of a process
Track the progress of a project
Understand how team members are working together
See where improvements can be made
Overall, flow charts help to keep team members up-to-par on the status of a project.
Fishbone Diagram Template
Fishbone diagram templates are helpful for team collaboration. The template is named as it resembles a fish skeleton. It is a popular team collaboration tool because it helps team members visually organize information.
The Lean UX Canvas is a tool that helps team members understand the user's needs. It also helps team members map out the user's journey. The template is simple to use, and team members can fill it out collaboratively.
In addition to templates, many online whiteboards also offer freehand drawing. This is a great way to allow team members to be creative and add their own personal touch to the project. Freehand drawing can also be used to brainstorm ideas or take notes during team meetings.
Online whiteboards allow team members to share ideas, edit them, and export the work as PDFs, among other document types. They provide an interface that allows team members to share ideas and work together as if they were in the same room. As such, they help maintain efficiency and collaborative company culture.
Online whiteboards are flexible tools that can be used for anything from team collaboration to meetings. The software also facilitates remote collaboration. This is because it allows team members to share files and presentations.
Most of these whiteboards feature many of the same features as a traditional whiteboard. The features include the use of sticky notes and drawing and writing tools. But there are some things an online whiteboard can do that a physical can't.
For instance, a whiteboard is zoomable and infinite, and you can easily create central hubs of information with a variety of tools. You can even embed your whiteboard on another website or export it as a high-res PDF file.
Great for Small or Large Teams
Many whiteboard software applications also allow unlimited visitors. Some even have administrative access controls for large teams. You can also select software with drag-and-drop features.
Connect With Remote Workers
With the increase of remote workers, organizations are becoming reliant on online whiteboards. They make the process of team collaboration more effective.
For instance, conducting meetings in the past involved using emails and phone calls. But incorporating virtual whiteboards into team collaboration strategies makes this process easier. It also makes it more effective.
Additionally, some whiteboard services protect the content with SSL. This is an excellent feature for team collaboration. This security is particularly important in discussions where sensitive information comes up.
Online whiteboards can integrate with other online tools, making team collaboration more effective. Integration is the process of combining different software or services to create a unified experience.
Integration involves connecting an online whiteboard with other software such as word processing, presentation, or collaboration tools to enhance functionality and usability of each program. For instance, HuddleIQ's software integrates with Google Drive, Slack, Microsoft OneDrive, and more. 
Using online whiteboards for team collaboration can help overcome the problems of communication between team members. Online whiteboards allow team members to communicate with each other, add text, highlight, and add files. They can also use mathematical equations, diagrams, and more.
They also allow participants to chat with each other and collaborate in real time. You can also use these tools for brainstorming meetings and kick-starting new planning sessions. Online whiteboards can also be recorded, allowing you to share the content of a meeting.
The ability to record the whiteboard session helps you create high-quality training materials. They can also be used for internal communications, conferencing, and remote meetings. You can share diagrams and ideas with others and make presentations.
Aside from increasing productivity, online whiteboards can help organizations manage projects more efficiently. It helps teams through the use of mind mapping and collaboration tools.
You can create a digital whiteboard with various design tools and pre-designed blueprints. This helps you organize ideas and make decisions faster. You can also upload media to make the collaboration process more efficient.
Online whiteboards can also help teams solve complex problems. For example, teams can map out a customer journey visually. It helps them better understand the challenges and prioritize actions.
Expanded Brainstorming Possibilities
An online whiteboard can help teams collaborate on a project or brainstorm ideas. They not only enable teams to collaborate, but many of them also allow team members to collaborate in the same workspace. Many tools make it easy to share and organize notes and images.
One of the best things about online whiteboards is that they are designed to help your workforce grasp the creative ideas of the entire team. There is plenty of space for brainstorming and documentation.
An online whiteboard's broad range of features allows team members to provide input, create concept diagrams, and even design tangible actions based on their ideas.
When using online whiteboards as a team collaboration strategy, the brainstorming process should be focused on the problem that needs to be solved. After the brainstorming process, team members should share their ideas.
Once each idea has been shared, teams should group similar concepts and assign them a name. Once the team has a set number of concepts, they can vote on the ones they feel are the best.
Whiteboards have come a long way in recent years and now include interactive features that help workers brainstorm together. They're also a valuable tool for team members who don't live in the same location. If your team members are all working from home, a whiteboard can help them get the ideas they need to stay informed and productive.
When used in conjunction with video-conferencing and other online team collaboration tools, an online whiteboard provides a unified workspace for team collaboration and communication. Participants can access the whiteboard from anywhere and easily add comments or mark up files. In addition, they can share the document with other team members from anywhere with an Internet connection.
Build Your Team Collaboration Strategy
With all the advantages of an online whiteboard, it's easy to see why these tools are essential to your team collaboration strategy. In short, online whiteboards are versatile tools that can be used for team collaboration, brainstorming, and more. They can also help teams stay connected with remote employees.
With the right platform, your team can collaborate efficiently and boost productivity. Start today for free by signing up for a HuddleIQ account.