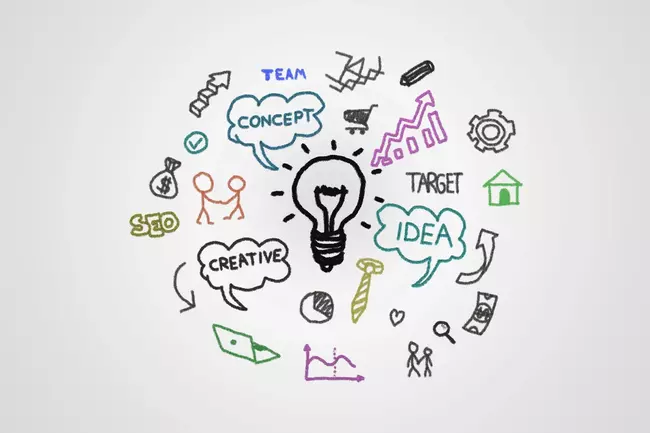 How an Online Whiteboard Can Benefit Your Organization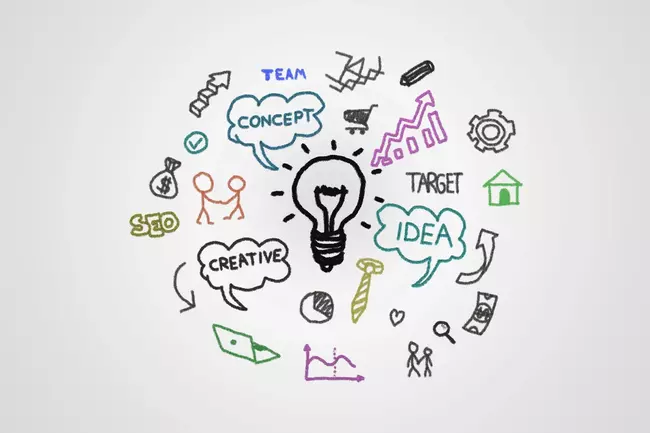 Did you know that at least 16% of companies across the globe are completely remote? While 77% of workers that are categorized as remote say that they are more productive in a remote environment, this can lead management to want to find ways to extend and increase that productivity.
Using an online whiteboard is one of those pieces of technology that is bridging the gap between remote workers, hybrid setups, and global clientele. Technology is always evolving and so should your organization. This means that you need to keep up with the latest trends and capitalize on new opportunities as they arise, virtual collaboration tools being one of them.
Luckily, there are several ways that using an online whiteboard can benefit your organization. We're going to talk about those benefits and give you ideas on how you can use an online whiteboard for different applications. We will also help you understand the difference in productivity that you will often see by implementing this form of digital collaboration.
Keep reading to find out what you may not have already known about using online whiteboards.
What Is an Online Whiteboard?
A whiteboard is a drawing surface that allows you to create diagrams, flowcharts, drawings, and sketches. This is the concept of both a physical whiteboard and its digital counterpart. Digital boards differ from that of physical options by allowing you to do all of that online and on digital platforms.
You can also play with its functionalities in real-time and collaborate across the board with colleagues live. You can use online whiteboards to work with and communicate with other team members and stakeholders. You can do this all remotely, as well as share ideas, plans, drawings, and notes.
You can also use these applications to conduct meetings and create presentations. Online whiteboards allow for a more interactive experience compared to traditional whiteboards.
So Why Would You Want to Use One For Your Business?
As the popularity of online whiteboards has grown, so have the benefits of using one for your business. In fact, research presented by Gartner shows that 80% of people are using collaboration tools found online.
The main reason you'll want to use a digital whiteboard is due to the simple fact of innovation. Technology is changing the way that we do business. And the most successful companies are adapting to the needs of their workers. They are also finding the simplest ways to handle their operations.
Traditional whiteboards started to phase out chalkboards in the 1980s. By the 90s, whiteboards became the streamlined visual collaboration tool for schools and businesses.
However, the first electronic whiteboard or interactive board came out in 1990. At that time its main use was for smaller-scale meetings.
Keep in mind though that an electronic board isn't necessarily the same as a digital or virtual board. Through the evolution of different tech products, online whiteboards started to become more used in business settings. As of 2021, there were 21.6% of businesses using applications that allow them to use a whiteboard virtually.
What's more, is that a higher percentage of businesses are in the planning phases to launch whiteboard applications into their usual workflow.
Collaboration and Communication
An online whiteboard is a great tool for collaboration and remote communication. You can create diagrams, flowcharts, drawings, and share notes all in real-time. You can also create presentations and comment on them.
Or, you could use the whiteboard in conjunction with facilitating meetings. All of these activities increase team communication. This allows everyone in the organization to see and engage with each other if members work from home.
Another great benefit of using an online whiteboard is that you can create things with your team members. You can even share your ideas in a simple way.
This doesn't only allow you to get ideas and plans across to your team members. You can also get feedback and suggestions on how to improve or modify your plans in real-time.
You can also use this as a good opportunity to record presentations or segments of meetings. Using the online board can allow opportunities to create high-quality training materials. It can also be used for internal or external communications.
Remote Meetings and Training
Another reason why you should consider using an online whiteboard is for remote meetings and training. You can easily record and share your thoughts, plans, and diagrams with your team members and clients. This lets them see and understand what you're trying to get across to them.
It also lets them visualize your instructions in a better way which could be helpful for more complex tasks. This type of option is great for hybrid settings as well. There art at least 18% of full-time remote workers and many companies are outsourcing talent by hiring freelancers and general 1099 contractors.
By using tools such as online whiteboards, you can make remote working more simple for your entire team whether they are in or out of the office. This also allows the chance to create an environment that feels more hands-on. This option even helps with promoting continuous participation and involvement.
The Main Benefits of Using an Online Whiteboard
Now that you know what you can get out of using an online whiteboard, let's look at whiteboard benefits and the changes you can expect to see in your business. The two main benefits are:
As we said above, the ability to collaborate and communicate with others remotely with an online whiteboard is a great benefit of using one. This lets team members see and engage with each other, which can help to improve communication and team morale.
There are 53% of companies that are expecting to transition into a hybrid setting and these are the types of organizations that would benefit from the immediate use of an online whiteboard. Whether you want to use it for standups, general meetings, presentations, or one on one meetups, this is an easy way to ensure an effective way of displaying your ideas and processes.
An online whiteboard can help to increase productivity. While the main concept of a whiteboard, in general, is to track information and get things down in front of you, it's also a good way to conceptualize your ideas while saving time. Overall, a digital whiteboard is the ultimate planning tool and due to the simplicity it offers, it can help to improve team cohesion. 
When it comes to making changes in your business, an online whiteboard can be an addition to your current workflows, the way your conduct your meetings, or how you kick off new planning sessions. Keep in mind that the whiteboard is a blank space and it has the potential to provide you with what you need, so long as you prep that blank space with the information you want to share.
You can do multiple things to increase your productivity on your own meaning you can set up how productive this tool is going to make you. Consider doing a few things like using the Kanban method on your online whiteboard for project planning meetings. You could even color coordinate the board while collaborating with others and assign users specific colors to write in.
You can also create grids across the board to allow for more complex yet organized planning. In terms of productivity, the opportunities are endless considering you are in charge of how your whiteboard will be used.
Ways You Can Use an Online Whiteboard for Different Applications
Let's talk about a few different applications where an online whiteboard is often used. As well as how you can get the most out of it within those different applications.
One of the more common applications of an online whiteboard is used in business meetings. Online whiteboards are a great way to get all of your team members on the same page. You can use them to discuss various plans and ideas and to share information with multiple teams.
Another application of an online whiteboard is in classrooms. With so many classes being virtual and there being online-first school programs, an online whiteboard can make collaborative learning more engaging for students and teachers.
How to Implement Usage of an Online Whiteboard in Your Workflows
If you have not used online whiteboards before, now may be the time to give it a try. One of the best examples of an online whiteboard product would be through HuddleIQ.
Having everything you need all in one platform can make meetings easier to run and projects more simple to manage. To get the most out of your online whiteboard experience, here are some tips for successful implementation.
The first step to implementation is planning. Make sure that you have a clear idea of what you want to accomplish with your online whiteboard. Also, think of how you plan to get there. Incorporate its use into your workflows. You can do this by making it part of your meeting deliverables or your standups.
This would be the place for your team members to start planning out phases of projects. This could also help you extract notes from your collaborations.
Ensure Proper Hardware and Networking
Aside from the software portion of things, you want to ensure that you have everything you need to allow launching the application successfully. It doesn't take much more than an internet connection to use HuddleIQ. You can also use it across multiple devices.
However, you want to make sure your employees have all the necessary logins and that they know how to use the product. If you are an IQ user, there is no learning curve and it's almost like a plug-and-play application. This is so you can get up and running with no downtime between meetings or projects.
This isn't always necessary but it can be helpful if you want your whiteboard to be used for certain things. For example, if you are using your online whiteboard primarily for project management, organizing the board in a specific way could become standard practice. A user guide will help you to gain an understanding of how to use the tools, functions, and features of your online whiteboard application.
This often goes overlooked. However, recording your meetings while using the online whiteboard is a good way to create a collection of learning materials. This is also beneficial if you want a bank of previous meetings that you can refer back to. This helps with eliminating the need for extracting data and notes.
Understanding the Difference in Productivity That an Online Whiteboard Can Present
To get the most out of using an online whiteboard for your team organization, it's essential to ensure that you understand the difference in productivity that it can present for your organization. One of the ways that this is done is by looking at the data.
Data is the key to understanding how an online whiteboard can impact productivity. This is because it often goes overlooked.
Out of the 53% of companies transitioning over to hybrid settings and out of remote workers, up to 40% of them are more productive than those that work in the office. Savvy companies that are realizing this are scrambling to find the most user-friendly products. This is to accommodate remote work so they can outsource more talent when they need it.
One thing that you should know is that at least 23% of remote workers are actually more willing to work longer hours than they would if they were on-site. This leaves a lot of room for companies to expand their operations.
Decision-making and team involvement will also see improvement. The point is, that there is so much room to grow in the remote realm of work that using simple tools can make the experience more seamless.
Level up the Work Experience You Deliver
When you work in a remote setting, or even if you don't, you need the tools like an online whiteboard, that are meant to set your team up for success. By partnering with HuddleIQ, you are opening up a hub of advanced and sought-out features for an interactive whiteboard built to streamline your workflow and enhance your operations.
From sticky notes, various shapes, different writing options, and being able to collaborate from anywhere, your team can work how they want and from anywhere. Reach out to our team for more information or start a free trial today.