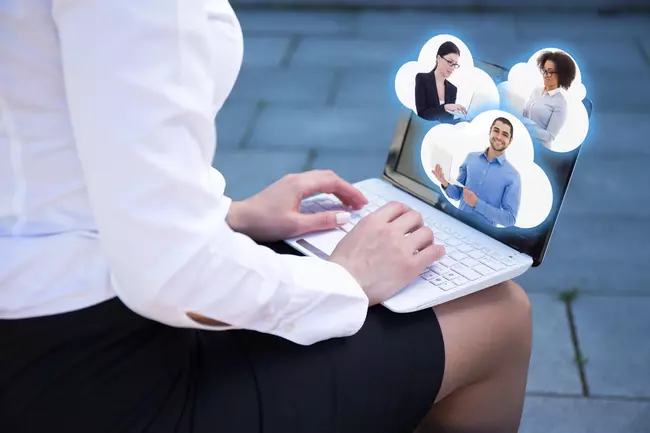 How to Make Remote Team Building Easier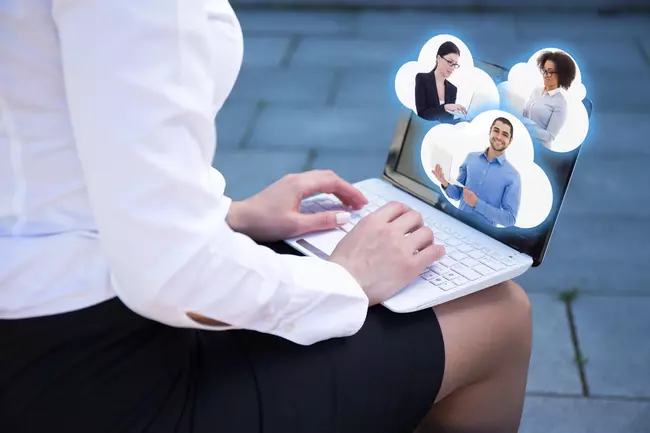 Nearly 70% of full-time workers in the United States are working remotely.


As we carry on after Covid-19, many companies are staying remote or adopting a hybrid work model to ensure employee satisfaction. Technology has made leaps and bounds to accommodate this work style and ensure that not only are employees productive but that a remote work environment has a strong company culture!

If your company has a full remote or a hybrid model and you are wondering how to easily create team building in your routine, then keep reading. We'll show you how to make remote team building accessible, fun, and consistent. 
The most important element of creating an environment where remote team building is successful is to make it a routine. It is essential that team building becomes a part of the fabric of the company rather than completed in random spurts of energy.


Creating consistency will not only keep team-building engagement high throughout all levels of your company, but it will also help it evolve naturally over time so that it feels authentic to your company culture! The best way to make team building a routine is to have it on the schedule consistently.


Remote team building should be short and sweet to make it a part of your routine. Thinking of activities that can take between 5-30 minutes and be done at the same time every day or week is the best recipe for success. 
Utilize the Best Technology
Remote work + stellar software solutions = success.


Technology and software solutions that suit the needs of your work environment are the best ways to naturally incorporate remote team building. One of our remote work tips is that when people are participating in meetings and team-building activities, the last thing you want is for your employees to experience friction in this process. That is the fastest way for them to disengage and for your team as a whole to lose momentum.


HuddleIQ is an online whiteboard that allows your remote or hybrid team to effortlessly collaborate, present, and share online. We have templates created for you so that you don't need to waste time reinventing the wheel when it comes to collaborative processes.


Here are just a few examples of our ready-to-use templates:
1:1 meetings
The 5 Why's Brainstorming Tool
Bull's Eye Diagram
Flowcharts

And many, many more!

With our advanced features and effortless design, you and your team can get straight to brainstorming and collaborating without wasting time on formatting. 
Create Friendly Competition
The next step in creating long-lasting and impactful remote team building is to sprinkle in a bit of friendly competition!


Creating competitions with a little bit of an incentive is a great way to get your team fired up about a new project, goal, or deadline. Your incentive could be something large-scale like a bonus or something small like a coffee gift card. Again, ensuring that this is a routine is a great way to get sustained energy from your team.


You can also make it so that the competition doesn't have anything to do with work if you'd like- something as simple as a typing contest might get the competitive juices going on your team. 
One essential element of remote team building that is often overlooked is the importance of leadership participation. Successful remote team management requires active engagement to set the tone for the entire company culture.

It says something positive about the entire company culture when the highest-level employees take the time to hop online and share something personal, insightful, or inspirational. This is a great way to create trust within an online working environment and replace some of the "water cooler" moments from the days of in-person work.


Additionally, when everyone participates, it elevates how impactful it is for every employee in the company. Think about the difference it would make if every employee participated versus if only 2 or 3 of the same people chimed in on team-building exercises every time.
Ideas for Easy Team Remote Building Activities
We've covered the basics of how to incorporate remote team building into your schedule and the best ways to make it effective for your team. Next, we're covering some fun and practical remote team-building activities that you can use to get the whole team involved! 
If you have a holiday around the corner, a fun and simple idea is to do a team gift swap! To make this a success, be sure to put a price cap on the gift and exchange addresses in secret. To make everyone comfortable, team members can opt-in or out of this fun activity. 
If you have a daily standing meeting, a quick activity you can try is to just have each member of the team share something good happening in their lives. This should be a short and sweet statement that could be personal or work-related.

You'll be amazed at the difference this simple habit can make in strengthening professional relationships in a remote work environment! 
Another activity that is a low-time commitment and can spark a lot of conversation is having a "desk photo contest." One of the joys of remote work is the opportunity to curate your work environment.


Whether someone has a tidy desk with all right angles or someone has a complete mess on their desktop, this is a simple way to bring the whole team together and share some laughs. 
Make Remote Team Building Fun
Now you know the best ways to make remote team building fun within your company! Remote team building doesn't need to be rocket science; it can be easy, fun-spirited, and accessible for everyone in your company.


This strategy is one effective way to retain incredible employees within your company and make your workplace a positive place to be day in and day out.


Interested in other ways you can make your remote environment a collaborative place? Be sure to check out our blog for more information!