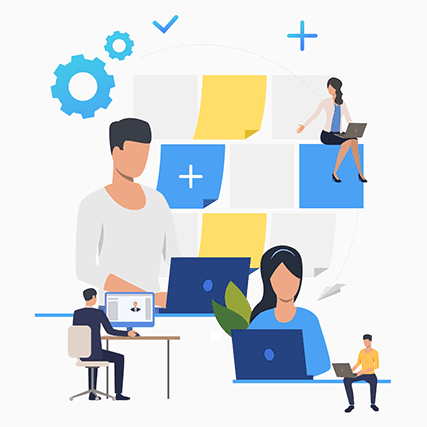 Video & Screen Conferencing has Arrived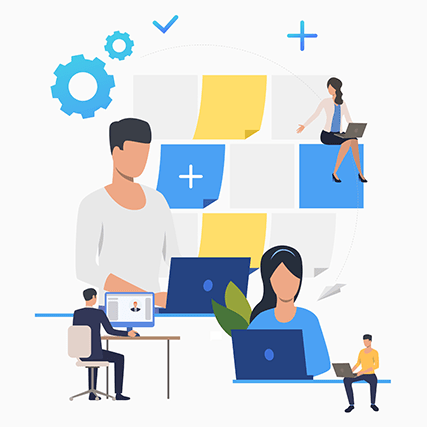 In line with our promise to deliver a seamless collaborative experience, HuddleIQ has added new features to its already feature-loaded online whiteboard application. With the addition of these features, your collaborations are set to reach new heights. With state-of-the-art, intuitive technology, HuddleIQ has developed into an advanced online whiteboard that facilitates smooth online collaborations for remote teams and online classrooms. Explore our new feature additions and let your collaborations become truly productive.
Communicate the right way with Screen and Video Conferencing
Effective communication is essential for the success of remote collaborations. At HuddleIQ we know this all too well, that's the reason we've developed our screen and video conferencing whiteboard functionality. Now teams can move beyond simple audio conferencing and connect with their peers through visuals. The use of cutting edge technology will ensure video and audio quality stays sharp at all times, and your point gets across with ease.
Another exciting feature addition to HuddleIQ is the Screen Sharing capability. This never-before-seen feature will enable telecommuting colleagues to share their screens while being active on video conferencing. A truly excellent value addition for online presentations, brainstorming sessions, or ideation meetings.
Learning Maths and Chemistry gets easier
Our MathType and ChemType features have been a favorite with educators across the world. However, we decided to improve it further. Now hand write formulas or equations within any shapes or objects you create on your whiteboard. Our smart MathType and ChemType features will format the complex formulas or equations, and your lesson will become all the more engaging.
With HuddleIQ by your side, you can be guaranteed seamless collaboration through advanced features and the smart use of technology. Explore these new features and give shape your remote collaboration the advantage it deserves.