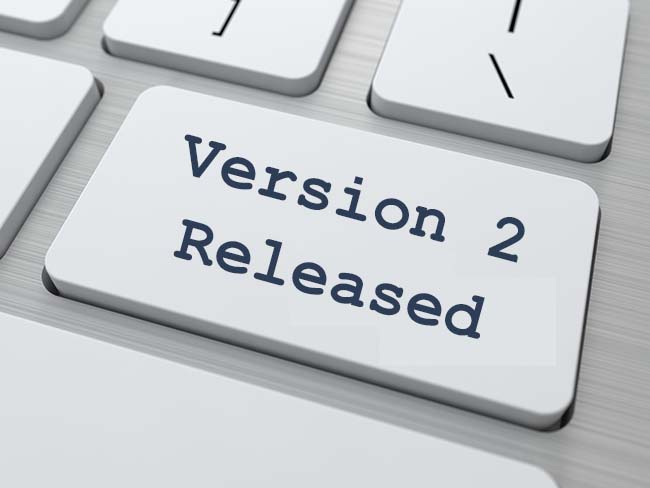 HuddleIQ Version 2 - More of Everything
At HuddleIQ, we believe in being future-ready, and the use of state-of-the-art technology gives us the advantage to stay ahead of the curve.
With our latest feature updates and additions, your online collaborations will always be a step ahead. Discover the joys of enhanced productivity with these purpose-built latest features that will further enhance your online collaborative experience at HuddleIQ.

Manage your remote team better with our brand new Administration feature in the Dashboard. This intuitive feature takes the pain out of managing large teams. We've slipped in a surprise just for you, next time you log in, you'll be upgraded to the 'Premium Complimentary' plan. Use it to add and manage up to 50 members to your team.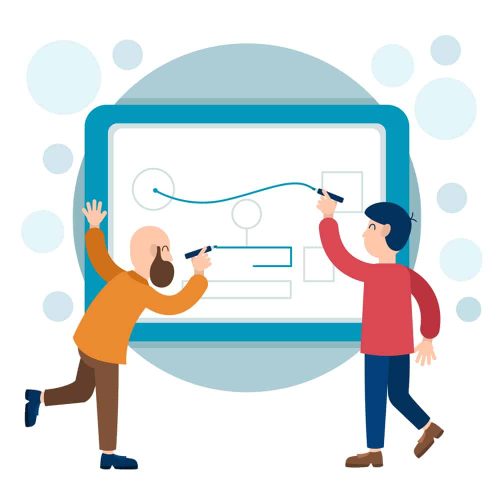 Create a repository of your images and documents to access them any time you want. Use the Library to add media directly onto your canvas or open PDF, Word or PowerPoint documents to collaborate or present with ease. Place all your resources in one place and get things done faster.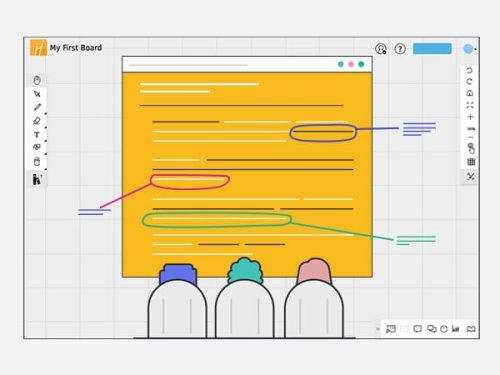 Use our latest Object Grouping feature to select and group all or some objects on your whiteboard as one entity. This feature lets you easily group various objects like Images, Shapes, Text and Sticky Notes to move and place them to your desired location on your whiteboard.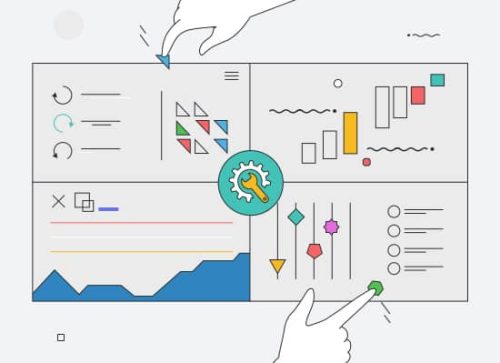 Objects on your whiteboard seem scattered? Align them to your liking with our new Alignment Aid. With its help, you can create engaging online presentations, without having to align each object singularly. Simply group the objects you want and align them with the help of a line marker.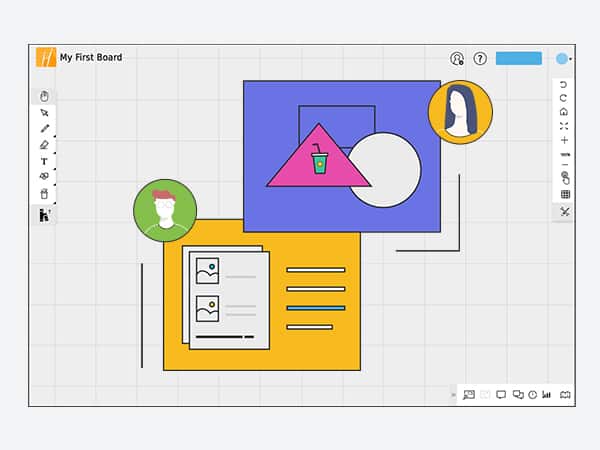 Improved Object Selection
This new feature gives you a better way to select one or more objects within your whiteboard. Now easily find and select hidden objects and place them the way you want on your HuddleIQ.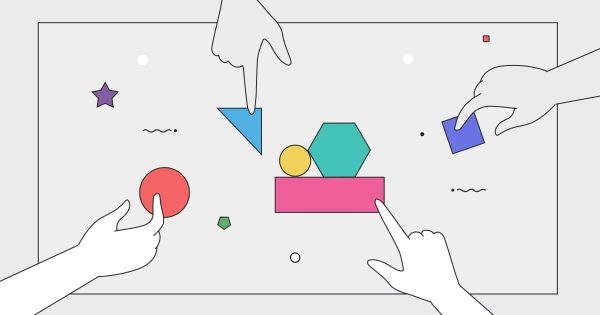 Say more with Emojis and Shapes
Add some fun to your whiteboard with our vast selection of emojis and shapes. Choose from the hundreds of available options to give your presentations, chats or annotations a personal touch. We've added shapes like arrows, call outs, hexagons, cylinders and many more to help you get the best out of your creations.
HuddleIQ – Next level online collaboration
With HuddleIQ on your side, you will always achieve more from your online collaborative endeavors. Present smartly, Collaborate effectively and Educate Clearly with HuddleIQ.