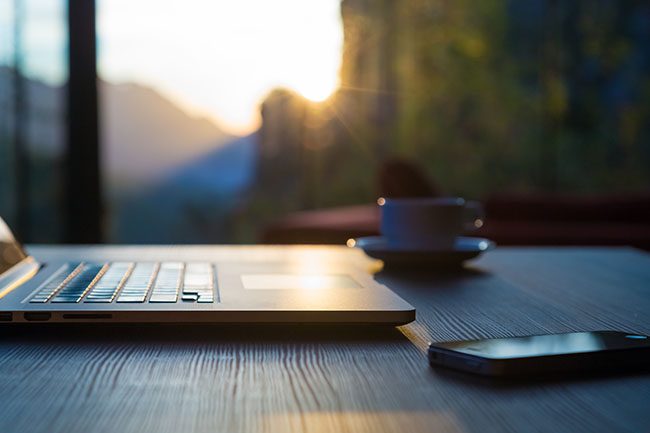 Implementing an Effective Hybrid Work Model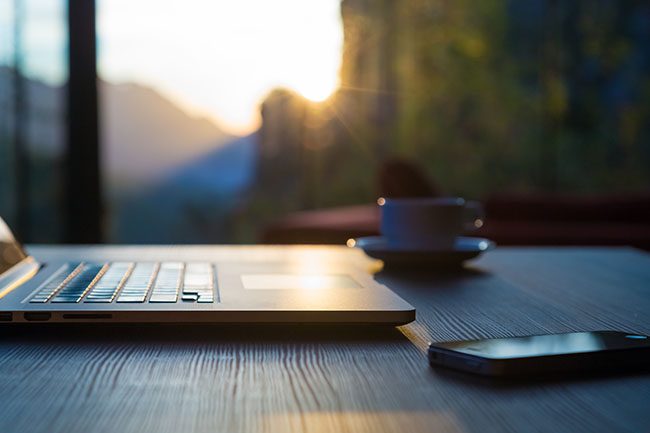 Although they may not have been prepared for the sudden transition to a remote workforce at the onset of the pandemic, organizations discovered that, once many of the bugs were worked out, they realized a number of significant benefits, including utility savings, reduction in office space costs, and productivity enhancements. Additionally, many of their employees enjoyed working from home, spending more time with their kids, saving on transportation costs, and avoiding the commute.
Unfortunately, organizational managers also began to discover that employees were sometimes taking shortcuts when it came to adhering to company policies, many of which related to cybersecurity. Internal resources were put at risk as a result of making them available via remote connectivity. There were communications issues as well. In some cases, employees took advantage of the lack of direct supervision and didn't perform as expected.
Now, companies are considering transitioning to permanent hybrid work models so that they can continue to take advantage of the cost savings associated with a remote workforce by allowing some personnel to work remotely on a permanent basis while returning others to the office. How can they make this work effectively, eliminate most of the negatives, and mitigate risks?
Mitigating security risks
Given the extent to which organizations rely on technology, ensuring that their internal networks, systems, and sensitive data are secured may be the issue that concerns managers the most. Allowing remote workers to access internal resources from home effectively extends the company network to home networks that are essentially beyond the organization's control.
There are some questions management should consider if they intend to permanently allow some of their staff to work remotely:
If employees are accessing company resources with personal devices, are those devices kept up to date to ensure that vulnerabilities are patched as soon as possible?


Is anti-malware software installed on those personal devices and is it set to automatically update and scan for threats?


Are these home networks properly secured?


Is the organization using the most secure methods to provide remote connectivity?


Is the organization effectively providing security training to remote workers?


Have remote work security policies and procedures been developed and effectively communicated to remote employees and have they been made aware of the consequences for failing to comply?


Depending on the maturity of an organization's cybersecurity program, calling in a third-party Security as a Service (SaaS) provider to evaluate the situation may be the best idea. These providers can recommend and help to implement the most effective cybersecurity programs to meet organizational needs.
Who will continue working remotely, and who will return to the office?
By now, managers have likely determined which of their staffers excel at working remotely and which do not. In the transition to a hybrid work model, it may be helpful to categorize employees into groups by considering the following:


Which employees demonstrated a high level of self-motivation by consistently producing quality work products while working remotely?


Which were not as productive?


Which employees required the least supervision while working from home?


Which required the most?


Which employees have had problems adhering to policies and procedures?


Which jobs can be fully completed by remote staff and which cannot?


What positions require an office presence (i.e., receptionist, facilities personnel, etc.)?


Consider that, if a job can be done remotely, the organization has the option to select from the best possible applicants when an opening occurs regardless of their physical locations. Notably, the jobs the can be completed remotely have vastly expanded in recent times with the synergy of online whiteboards and video conferencing. While you may need to rely upon the information provided by references and former employers to answer some of these questions when hiring a new employee, identifying those positions that remote workers can fill lets you know what options are available and may widen the field of candidates.
Develop an effective collaboration and communication plan
Many organizations have likely already refined their communication and collaboration methods over the months since the transition to a remote workforce occurred. If yours has not, you'll need to develop a plan that allows your remote workforce to quickly and effectively collaborate and communicate with one another and with those working in the office.
You could experiment with possible solutions or get some help with setting up your communications platform. You may wish to consider enlisting the assistance of a Unified Communications as a Service (UcaaS) provider.
The pandemic forced companies to rapidly transition to a remote workforce where many realized the potential benefits and consequences thereof. As offices reopened and employees began to return to the workplace, hybrid work models became the focus of organizational managers seeking to hold onto the advantages while minimizing the negatives.


At the same time, the popularity of "as a service" providers grew. These third-party entities are developing the most effective security, communication, and collaboration platforms to meet the needs of those transitioning to hybrid environments. If your organization requires assistance to transition to a hybrid model, perhaps partnering with one or more of these service providers is the best option.