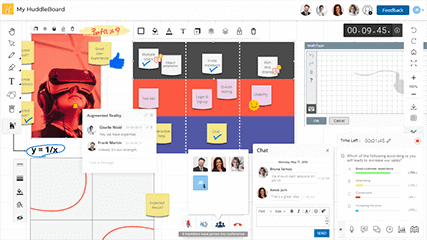 HuddleIQ Beta version is Live and Ready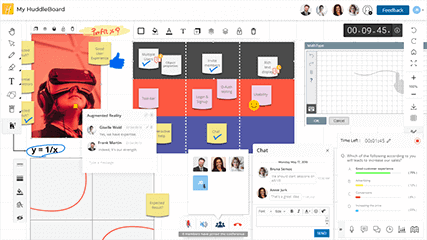 July 18th, 2019 marks a historic day at HuddleIQ. The much anticipated launch of HuddleIQ Beta was announced amidst fanfare on social media. With this launch, the team at HuddleIQ has crossed an important milestone in its journey of growth and excellence.
HuddleIQ as an application was created to bridge the digital divide between remote collaborators, students, teachers and pretty much anybody who uses the internet as a medium to gain knowledge or work. The smart use of intuitive technology gives HuddleIQ users the distinct advantage of being a step ahead. With its cutting-edge communication methods developing new ideas or exchanging knowledge becomes easy and effective. As an application, HuddleIQ is not just an online whiteboard that helps remote teams bring ideas to life; it is also:
An Advanced, Communication Platform for online teams and classrooms to think collectively.


An excellent Resource Sharing Utility for times then information sharing needs to happen in real-time.


An effective Presentation Medium when your audience is spread across great distances.


An ingenious Productivity Enhancing tool that businesses can use to fine-tune strategies.
We welcome you to use HuddleIQ for your Business or Education and get the power of collaboration to work for your advantage.
Head to our Facebook, Twitter, and Instagram pages for more collaborative techniques that will make the web work for you.


Great things are now just a click away with HuddleIQ's collaborative online whiteboard.