Member vs Guest Licenses
Guest Licenses allow members to invite users outside the organization to a board. Guest licenses are used concurrently; for example, if you have 20 guest licenses and 5 members, each member may open any board and have up to 20 guests using that board at the same time providing at least one member is active on the board.
It's important to note that the guest limit applies to a point in time, so you may invite 20 guests to a board and complete that session, then immediately start a new session using the same or a different board with the same or different guests.


Guests do not need to log in, so a guest can be anyone with access to the Guest URL Link and can be a combination of board editors, commentators, or viewers.
Guests may never access the dashboard and may not see or create projects, boards, invites, notifications, etc.
Member and Guest License Switching and Pricing
Member and guest licenses have the same price. You may switch paid member licenses to guest licenses and back again, providing at least one member and the free guest licenses are maintained.


To switch between member and guest license types, you must be an administrator:
Open the dashboard.
Expand "Administration" on the left panel.
Click "Subscription"

Click the edit icon towards the top right.

Reduce or increase the number of member or guest licenses by the same amount.

Click "Summary of Changes" and follow the prompts to complete the process.

Note: Guest licenses may only be reduced once per 14 days.
At HuddleIQ, a user is simply someone who uses the platform, be it a member or a guest. We tend not to use the term and focus on using the terms members and guests.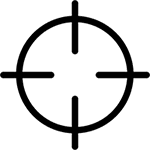 Plan Applicability: Standard, Premium